Pentecost Sunday & Memorial Day Worship Service
ANNOUNCEMENTS
Mark your calendars for VACATION BIBLE SCHOOL (VBS) Sunday, July 30th- Thursday, August 3rd from 5:30 PM-8:00 PM. This year's theme is God's New Creation. VBS is offered to ALL kiddos (regardless of denomination) completing Nursery-5th Grade. (Nursery indicates 1 year of preschool under the belt.) There is no cost to attend VBS! Registration is open now until July 17th!
Sundays:
9:00-10:00 AM Worship
10:00 AM Skylight Court Café- Coffee Hour
10:30 AM Broadcast of our Worship Service on KDOM
10:15- 11:00 AM Sunday School
Saturdays:
5:30 PM Chapel Worship Service
Wednesdays:
Wednesday evening worship and programming will resume on September 13th.
Please Join Us For Worship
Saturday, June 3
Sunday, June 4
Holy Trinity Sunday
9:00 AM Worship w/Holy Communion
National Cancer Survivor Sunday
4:30 PM Chapel Service W/Holy Communion & Noisy Offering
Second Sunday after Pentecost
9:00 AM Worship and Noisy Offering
5:30 PM Chapel Service w/Holy Communion
Third Sunday after Pentecost
Shetek / Ondini Partnership Day
Fourth Sunday after Pentecost
9:00 AM Worship w/Holy Communion
Our Vision:
People experiencing a life-giving relationship with God.
Our Mission:
Living God's grace, we cultivate community to love and serve.
Relationships- God. Each other. Creation.
Belonging- Affirmed. Included. Valued.
Faith- Active. Inquiring. Hopeful.
CHURCH OFFICE HOURS
Monday – Friday:
9:00 AM – 12:00 PM &
1:00 PM – 4:00 PM
Saturdays & Sundays: Closed

Tune in to our Worship Broadcasts on
Sunday at 10:30 AM on KDOM 103.1 FM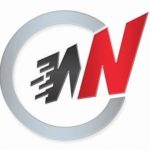 Watch our Worship
Thursdays at 10:00 AM & 6:30 PM on Local Cable Channel 22.
Suicide Prevention
If you are struggling with depression and thoughts of suicide please reach out to one of us pastors and/or call one of the following numbers: Pastor Adam Roberts or Pastor Sarah Tade (507)831-1794
1-800-273-8255
1-800-642-1525
ALC Prayer Chain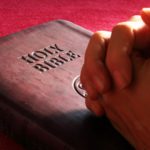 All prayer chain requests are handled through the church office. To activate a prayer request please call the church office at 831-1794 or an email may be sent to winalc@windomnet.com. If you are not part of the ALC Prayer Chain and would like to be, please send your email address and request to the email address above.
Sundays from 10:15AM-11:00AM and Wednesdays from 5:30PM-6:15PM for Nursery Students (3 years-old)-6th Grade. Please contact Tera Elness, teraalc@gmail.com or 822-3377 if you have any questions or would like to get your child(ren) registered.
Our God is an awesome God!
He reigns from Heaven above!