It is with a heavy heart to announce that Pastor Joseph "Joe" Nystuen passed away on November 10th after struggling with lung, heart, and kidney issues for the last few months. Pastor Joe served ALC from 1974-1983. His funeral service will be held on Friday, November 29th at 11:00 AM at Peace Lutheran Church in Cold Spring, MN. He was a very beloved pastor by his Church and Community. Cards may be sent to Nancy Nystuen at 103 Main St Apt 308 Cold Spring, MN 56320
DAVE RAMSEY will be giving a free webinar presentation on his Financial Peace University here on November 20th from 5:45pm-8:30pm. If you missed the classes or didn't have time for all the sessions this event is for you. Childcare will also be provided thanks to the Youth &Family Board.
The CHURCH IN SOCIETY BOARD is collecting canned vegetables and monetary donations to pack a minimum of 60 meals for families who could use a helping hand at Thanksgiving. See the table in the Skylight Court for more information. Any donation, big or small, would be appreciated.
Welcome!
Saturdays:
Sundays:
Jr League at 6:30pm Every 1st & 3rd Sunday (6th-8th Graders)
Wednesdays:
WOW (Worship on Wednesday) at 5:45pm
Sr League at 8pm (9th-12th Graders)
November 6th-
Ham sandwiches, chips, baby carrots w/ranch, and bars.
November 13th-
Goulash, corn, buttered bread, fruit cups, and bars.
November 20th-
Sloppy joes, green beans, and bars
.
November 27th-
Chicken noodle soup or Chili, crackers, buttered bread, and bars
.
Please Join Us for Worship
Saturday, November 2
5:30 PM Chapel Service w/Healing Prayers
Sunday, November 3
All Saints' Sunday
9:00 AM Worship w/Holy Communion and Healing Prayers
Wednesday, November 6
5:45 PM WOW (Worship on Wednesday) w/Holy Communion
Saturday, November 9
5:30 PM Chapel Service w/Holy Communion and Noisy Offering
Sunday, November 10
(Second Sunday Noisy Offering)
9:00 AM Worship
Wednesday, November 13
5:45 PM WOW (Worship on Wednesday) w/Welcoming of New Members and Noisy Offering
Saturday, November 16
5:30 PM Chapel Service w/Holy Communion
Sunday, November 17
Stewardship Sunday/New Member Sunday
9:00 AM Worship w/Welcoming of New Members
Wednesday, November 20
5:45 PM WOW (Worship on Wednesday)
Saturday, November 23
Sunday, November 24
9:00 AM Worship w/Holy Communion
Wednesday, November 27
6:00 PM Thanksgiving Eve Worship Service w/BAM N-4th Grade singing
Saturday, November 30
People experiencing a life-giving relationship with God.
Living God's grace, we cultivate community to love and serve.
Relationships:
God. Each other. Creation.
Belonging:
Affirmed. Included. Valued.
Faith:
Active. Inquiring. Hopeful
November Events
All Saints Sunday/Healing Prayers
Sunday, November 3rd, 9:00 AM Worship Service a bell will toll in remembrance of those who have died from our congregation and extended community since All Saints' Day last year.
Mission Trip Information Meeting
Monday, November 4th, 6:00 PM in the Fellowship Hall
for 9th-12th graders.
Thursday, November 7th at 7:00 PM in the Youth Room.
Saturday, November 9th 9:30 AM-1:00 PM. Come eat, shop, and have a great time!
Wednesday, November 13th at 5:45 PM or Sunday, November 17th at 9:00 AM. Choose what service works best for you! We are excited to add you to our congregation family.
Sunday, November 17th, come celebrate with us at our 9:00 AM Worship Service
Junior High Youth Gathering, Willmar, MN
Friday, November 22nd and Saturday, November 23rd
Wednesday, November 27th at 6:00Pm. Come before worship for a Thanksgiving meal. Our BAM Students Nursery-4th Grade will be singing during Worship. A Pie Fellowship will follow Worship in the Skylight Court.
CHURCH OFFICE HOURS
Monday – Friday:
9 am-12 pm & 1 pm-4 pm

Tune in to our Worship Broadcasts on
Sunday at 10:30 AM on KDOM 103.1 FM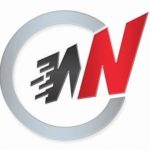 Watch our Worship
Thursdays at 10:00 AM & 6:30 PM on Local Cable Channel 3.
ALC Prayer Chain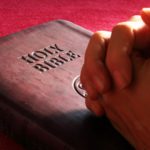 All prayer chain requests are handled through the church office. To activate a prayer request please call the church office at 831-1794 or an email may be sent to winalc@windomnet.com. If you are not part of the ALC Prayer Chain and would like to be, please send your email address and request to the email address above.
What is BAM? BAM is our Christian Education Program in comparison to Sunday school, but available on Wednesday nights (BAM-W) and Sunday mornings (BAM-S).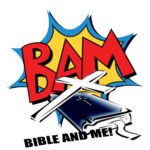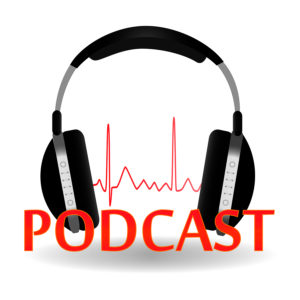 Here's a NEW opportunity for Continuing Education & Fellowship. Join the ELCA Podcast Audience by clicking the link below.
Our God is an awesome God!
He reigns from Heaven above!