SUNDAY SCHOOL (BAM) ENROLLMENT: If you have a child that is turning 3 years old by September 1st and will be enrolling in Sunday school please call the office at (507)831-1794 and let us know.
Welcome!
Saturdays:
Sundays:
Wednesdays
WOW (Worship on Wednesday) at 5:45pm
9th-12th Sr League at 8pm
(WOW & BAM-W begins on September 4th
Confirmation begins September 18th)
Wednesday Night Supper's will begin on
September 4th-
Walking tacos, fruit cups,
September 11th-
Ham sandwiches, chips,
September 18th-
Goulash, corn, buttered
September 25th-
Chicken noodle soup,
crackers, buttered bread,
Please Join Us for Worship
Saturday, August 3
5:30 PM Chapel Service
Sunday. August 4
9:00 AM Worship w/Holy Communion
Saturday, August 10
5:30 PM Chapel Service w/Holy Communion
Sunday, August 11
(Second Sunday Noisy Offering)
Saturday, August 17
5:30 PM Chapel Service w/Holy Communion
Sunday, August 18
9:00 AM Worship
Wednesday, August 21
Saturday, August 24
5:30PM Chapel Service w/Healing Prayers
Sunday, August 25
9:00 AM Worship w/Holy Communion, Blessing of the Backpacks, and Healing Prayers
Saturday, August 31
5:30PM Chapel Service
People experiencing a life-giving relationship with God.
Living God's grace, we cultivate community to love and serve.
Relationships:
God. Each other. Creation.
Belonging:
Affirmed. Included. Valued.
Faith:
Active. Inquiring. Hopeful
August Events
Vacation Bible School (VBS) "ROAR"
Sunday, July 28th-Thursday, August 1st, 6:00 PM- 8:00 PM.
All Parents, family members, congregation members and community members are invited to attend our potluck supper on Thursday, August 1st at 6pm with an awesome program put on by the kids at 7pm!
Holy Happy Hour at Plaza Jalisco
Wednesday nights at 5:15pm. August 21st will be our last night of Holy Happy Hour for the summer. Thank you to all that have attended.
Wednesday, August 21st at 6:00pm is our last campfire church for the summer. Hotdogs with fixings and s'mores will be provided, along with good music, some good worship and community time. Please bring your own chairs and beverages and join us around the fire pit on the church lawn, weather permitting.
8th & 9th Grade Acolyte Training
Wednesday, August 21st at 7:00pm. 8th & 9th Grade students only. Parents do not have to attend this training.
Join us on Saturday, August 24th at 8pm in the parking lot for a family movie night! We will be showing A Dog's Purpose! Jr. Leaguers will be selling popcorn, pop, water, and other snacks (for cheap!) The movie will start at 8:30pm but come early to get a good spot and all your snacks and POPCORN! Please bring your lawn chairs! If the weather does not cooperate, we will be in the fellowship hall!
Wednesday, August 28th at 6:30pm in the Skylight Court.
CHURCH OFFICE HOURS
Monday – Friday:
9 am-12 pm & 1 pm-4 pm

Tune in to our Worship Broadcasts on
Sunday at 10:30 AM on KDOM 103.1 FM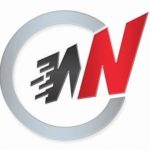 Watch our Worship
Thursdays at 10:00 AM & 6:30 PM on Local Cable Channel 3.
ALC Prayer Chain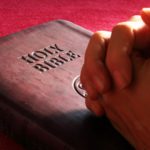 All prayer chain requests are handled through the church office. To activate a prayer request please call the church office at 831-1794 or an email may be sent to winalc@windomnet.com. If you are not part of the ALC Prayer Chain and would like to be, please send your email address and request to the email address above.
(Bible And Me!)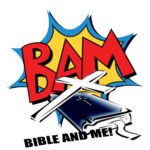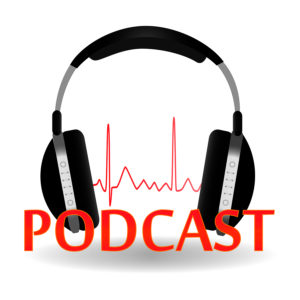 Here's a NEW opportunity for Continuing Education & Fellowship. Join the ELCA Podcast Audience by clicking the link below.
Our God is an awesome God!
He reigns from Heaven above!