Sunday, May 31st, 2020 Worship
ALC configured a "Reopening Team" to review directives from the MN Department of Health, local authorities, The Southwest MN Synod, The Evangelical Lutheran Church, and other sources to prepare a way forward for our congregation. Please consider taking this survey to provide feedback and input from our congregation for moving forward. This survey is also available on our What's Up at ALC Email, through our ALC Facebook page, and in our June Messenger. You may also print out this survey and drop it off at the church parking lot entry doors or mail it to the church office at 906 Prospect Ave, PO Box 188, Windom, MN 56101. (Please take this survey only one time per person and submit it or mail it to the church office by Friday June 5th) Click on the link below to take this survey:
ALC Congregation Survey (CLICK HERE)
Covid-19 Assistance Fund Update While originally formed to help one time with financial assistance the committee thought that there would continue to be a need for financial assistance because of this pandemic. We also realize that some people have not received their stimulus check to even have had the opportunity to donate it. Therefore we are continuing to take applications and donations. The new due date for applications is June 18th. Thank you ALC members!
Assistance Fund Application (CLICK HERE)
May Women's Bible Study hoover over the ministries tab and click on the Women's Ministries tab to view the May Women's Bible Study Video.
Vacation Bible School (VBS) is postponed until August 2nd to August 6th. There will be more information to come that includes the time and registrations plans.
If you are interested in sponsoring a Worship Service please contact the office to schedule a date.
ALC invites you to wear Red on Sunday, May 31st to help celebrate Pentecost Sunday.
When will ALC open back up? We never closed! We are the Church, the body of Christ, in the building or in our daily lives. We recognize that COVID-19 continues to be a serious health threat to our community. For this reason, Worship continues on-line and by the radio until further notice. On May 23rd, new guidelines for faith communities were issued by the state of MN allowing us to gather at 25% capacity. The ALC "Reopening Team" is reviewing these guidelines along with directives from the Southwest MN Synod, and the ELCA to prepare a way forward. The ALC Council meets on June 9th to receive recommendations. In the meantime, your congregation's staff and leadership are here for you! Don't hesitate to call, stop by, or be in touch. Your pastors are facilitating funerals, hospital visits, and other areas of pastoral care.
God is our refuge and strength, a very present help in trouble. Therefore, we will not fear, though the earth should change… The Lord of hosts is with us; the God of Jacob is our refuge. Psalm 46
While we are not together in person, or collecting a regular offering, the ministry of our congregation continues! We are hoping not to fall behind in meeting our expenses. Check out on-line giving by clicking on our give tab or mail in your offering to PO Box 188, Windom.
Saturdays:
Sundays:
Please Join Us for

Digital

Worship
National Cancer Survivors Day
People experiencing a life-giving relationship with God.
Living God's grace, we cultivate community to love and serve.
Relationships:
God. Each other. Creation.
Belonging:
Affirmed. Included. Valued.
Faith:
Active. Inquiring. Hopeful
June Events
All in house worship and activities at ALC are canceled until further notice. KDOM radio and cable TV broadcast will continue as normal.
We will notify everyone if and when things change.
Bulletin's may be found on our website on the homepage under the worship video or under the BULLETIN/NEWSLETTER TAB located in the top menu bar.
Worship opportunities: Worship within the building has been suspended and alternative worship service opportunities are available electronically, online – Sunday's at 9:00 AM here on our website page and on our Facebook page. Worship will still be broadcast over KDOM radio FM 103.1 and on local Cable TV Channel 3.
CHURCH OFFICE HOURS
Monday – Friday:
9 am-12 pm & 1 pm-4 pm

Tune in to our Worship Broadcasts on
Sunday at 10:30 AM on KDOM 103.1 FM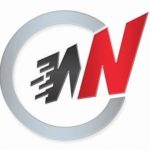 Watch our Worship
Thursdays at 10:00 AM & 6:30 PM on Local Cable Channel 3.
Suicide Prevention
If you are struggling with depression and thoughts of suicide please reach out to one of us pastors and/or call one of the following numbers: Pastor Adam Roberts or Pastor Sarah Tade (507)831-1794
1-800-273-8255
1-800-642-1525
ALC Prayer Chain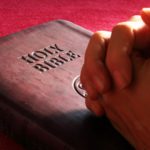 All prayer chain requests are handled through the church office. To activate a prayer request please call the church office at 831-1794 or an email may be sent to winalc@windomnet.com. If you are not part of the ALC Prayer Chain and would like to be, please send your email address and request to the email address above.
What is BAM? BAM is our Christian Education Program in comparison to Sunday school, but available on Wednesday nights (BAM-W) and Sunday mornings (BAM-S).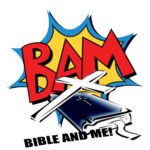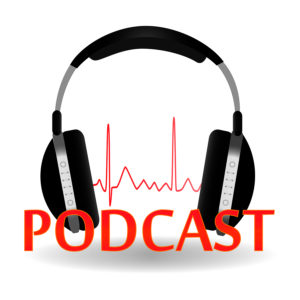 Here's a NEW opportunity for Continuing Education & Fellowship. Join the ELCA Podcast Audience by clicking the link below.
Our God is an awesome God!
He reigns from Heaven above!