*****IMPORTANT ANNOUNCEMENT!*****
The American Lutheran Church is now resuming in-person worship and other in-person activities. This includes in-person worship on both Wednesdays and Sundays, Confirmation classes, Bible studies, and other meetings are resuming in the church. Worship services will continue to be recorded on Sundays for online use for those who would like to continue with the digital format. Sunday's Service will be posted on our YouTube channel and Facebook page by noon Sunday and posted on our Website Monday morning. Zoom may also be used for some activities for those who prefer the digital format, like the women's Bible study for example. Stay Safe Minnesota Guidelines will continue to be followed when entering the Church. We can't wait to get everyone back into the Sanctuary! Thank you for your dedication to ALC! You are the Church!
BAM- Wednesday's, 6:30 PM (Nursery – 4th Grade)
Join Zoom Meeting (CLICK LINK BELOW)
https://us04web.zoom.us/j/76238677590?pwd=aGNJeVRmTlVFd2daSlk0WCtZekpqZz09
Meeting ID: 762 3867 7590 Passcode: x3vLXk
BAM-Sunday's. 10:30 AM (Nursery – 4th Grade)
Join Zoom Meeting (CLICK LINK BELOW)
https://us04web.zoom.us/j/76991595589?pwd=Tzl4WFdLSGtQYnhKZHBHK3RPMnRBdz09
Meeting ID: 769 9159 5589 Passcode: Q49g5u
Wednesday's, 7:15 PM- Small Catechism 5th-6th Grade
Join Zoom Meeting (CLICK LINK BELOW)
https://us02web.zoom.us/j/88458800895?pwd=Wm9OSTdVVkJ0WVJTaU9MOWphV2QwQT09
Meeting ID: 884 5880 0895 Passcode: 231894
Sunday's 10:45 AM- Small Catechism 5th-6th Grade
Join Zoom Meeting (CLICK LINK BELOW)
https://us02web.zoom.us/j/88556217536?pwd=ZXNBZ1IxM3hWSHl4SWk4TENSVzUwQT09
Meeting ID: 885 5621 7536 Passcode: 008677
Welcome Don Crowell!
ALC's new custodian!
If you have any donations, volunteer opportunity forms, pledge cards, offering, or anything else you need to drop off at the church. You may do that in the entryway of the parking lot doors. Thank you!
GLOW Sewing Day January 19th, 9:00 AM-12:00 Noon in the Fellowship Hall.
The Windom Elementary/Middle School is in need of volunteers to transport young students to and from school, each school day. These students do not receive bussing services at this time, and are too young to walk alone. Their parent's work schedules do not allow them to provide their child's transportation. If you would be willing to help these families and the school, please contact the Windom Elementary School office as soon as possible.
Job Opportunity
HELP WANTED
The American Lutheran Church of Windom is seeking a part-time youth coordinator and Christian education coordinator to help with our Bible And Me (BAM) Sunday school program and also our teenage youth groups. The youth coordinator is for 8 hours a week and the Christian ED coordinator is for 10 hours a week. Apply for one or both.
Christian Ed Coordinator Job Description
Youth Coordinator Job Description
God is our refuge and strength, a very present help in trouble. Therefore, we will not fear, though the earth should change… The Lord of hosts is with us; the God of Jacob is our refuge.
Psalm 46
Wednesdays:
6:30 PM The Case for Faith via Zoom
(7th Grade)
6:30 PM Small Catechism via Zoom (5th-6th Grade)
Virtual BAM-Wed via Zoom:
Sundays:
Worship at 9:00 AM in the Sanctuary
10:30 AM Virtual BAM- Sun via Zoom
(N-4th Grade)
10:45 AM Small Catechism via Zoom(5th-6th Grade)
Please Join Us for In-person or Online Worship posted on Mondays
(Sunday Services will continue to be recorded and posted on Facebook and YouTube (CLICK HERE) by 12 Noon on Sundays and on our Website Monday morning for those who prefer the digital format.)
People experiencing a life-giving relationship with God.
Living God's grace, we cultivate community to love and serve.
Relationships:
God. Each other. Creation.
Belonging:
Affirmed. Included. Valued.
Faith:
Active. Inquiring. Hopeful
January Events
ALC's Annual Lutefisk Supper

for January 2021 is CANCELED due to Covid-19.
ALC's Annual Meeting: The American Lutheran Church's Annual Meeting will be held in person with an option to participate via zoom at 10am on January 24th, after worship, in the Fellowship Hall. The Meeting ID number is 827 7296 8384 and the password is Annual (case sensitive). We will also have a link posted on our website and Facebook page with all the information needed to log in.
CHURCH OFFICE HOURS
Monday – Friday:
9 am-12 pm & 1 pm-4 pm

Tune in to our Worship Broadcasts on
Sunday at 10:30 AM on KDOM 103.1 FM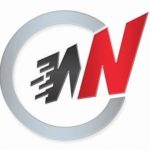 Watch our Worship
Thursdays at 10:00 AM & 6:30 PM on Local Cable Channel 3.
Suicide Prevention
If you are struggling with depression and thoughts of suicide please reach out to one of us pastors and/or call one of the following numbers: Pastor Adam Roberts or Pastor Sarah Tade (507)831-1794
1-800-273-8255
1-800-642-1525
ALC Prayer Chain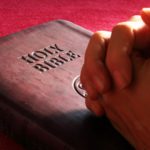 All prayer chain requests are handled through the church office. To activate a prayer request please call the church office at 831-1794 or an email may be sent to winalc@windomnet.com. If you are not part of the ALC Prayer Chain and would like to be, please send your email address and request to the email address above.
What is BAM? BAM is our Christian Education Program in comparison to Sunday school, but available on Wednesday nights (BAM-W) and Sunday mornings (BAM-S).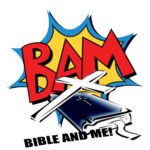 Our God is an awesome God!
He reigns from Heaven above!