There will also be NO Sunday School on Sunday, October 24th due to MEA break.
Next Sunday, October 31st we'll be celebrating REFORMATION SUNDAY. We invite you to wear red to help us celebrate!
LEFSE DAYS: 2 Tuesdays left! October 26th and the first Tuesday in November the 2nd from 8am-12noon. Holiday Fair is November 13th and we need YOU to help make the Lefse. Come for a fun morning! No experience necessary! All are welcome!
HOLIDAY FAIR WORKERS!!! We need several workers for the various departments, setup and takedown, turkeys, and ingredients for soup; sign-up sheets will be on the bulletin board across from the office.
NEW MEMBERS:
If you've been worshipping at ALC and are not yet a member, but would like to be, good news! We will welcome New Members on Wednesday, Nov 17th and Sunday, November 21st. Let us know you are interested, and we'll get you more information soon!
Job Opportunity
HELP WANTED
**Posted 7/1/2021***
FULL-TIME YOUTH MINISTRY COORDINATOR POSITION
Two vibrant southwest Minnesota congregations have formed a ministry collaboration to create a full-time youth coordinator position. This is a new ministry position. Twenty hours/week will be spent at ALC of Windom and twenty hours/week will be spent at ALC-Worthington. The Youth Ministry Coordinator will schedule two Sundays and two Wednesdays in each congregation per month.
The ministry area of focus is faith formation of junior and senior high youth and their families.
Salary: negotiable compensation package with benefits
ELCA Congregations: American Lutheran Church of Windom and American Lutheran Church-Worthington
Person to Contact: Pastor Sarah Tadé, pastorsarah13@gmail.com or find the job application listed below.
A job description for each congregation is available upon request.
Sundays:
10:00 AM Skylight Court Café-Coffee Hour
10:15-11:00 AM Sunday School
10:30 AM Broadcast of our Worship Service on KDOM
Wednesdays:
5:30-6:15 PM Wednesday School
6:30 PM Wednesday Worship
7:30-8:30 PM Confirmation classes for 7th, 8th, & 9th Graders
Saturdays:
5:30 PM Chapel Worship Service
Wednesday, Oct 6th, 5:00 PM-Tater tot hotdish, green beans, bread, & a cookie.
Wednesday, Oct 13th, 5:00 PM- Goulash, corn, bread, & a cookies.
Wednesday, Oct 20th- NO Supper due to MEA Break.
Wednesday, Oct 27th, 5:00 PM- Au Gratin potatoes with ham, fruit cups, bread, & a cookie.
Please Join Us for In-person or Online for Worship
5:30 PM Chapel Service w/Healing Prayers
9:00 AM Worship w/Holy Communion, Healing Prayers, & Presentation of 3 year-old Bibles
6:30 PM Wednesday Worship w/Holy Communion, Noisy Offering, & Presentation of 3rd Grade Bibles
5:30 PM Chapel Service w/Noisy Offering
Second Sunday Noisy Offering
9:0

0 AM Worship w/Presentation of 3rd Grade Bibles
6:30 PM Wednesday Worship
5:30 PM Chapel Service w/Holy Communion
No Meal, Wednesday School, Choir, Worship, or Confirmation due to MEA Break
9:00 AM Worship w/Holy Communion
6:30 PM Wednesday Worship
People experiencing a life-giving relationship with God.
Living God's grace, we cultivate community to love and serve.
Relationships:
God. Each other. Creation.
Belonging:
Affirmed. Included. Valued.
Faith:
Active. Inquiring. Hopeful
Holiday Fair 2021 is almost here!!
Saturday, November 13th, 2021
9:30am-1:00pm
Committees are busy preparing for our 17th Holiday Fair and we hope you are too! If you have not signed up to help there are still opportunities for you! The sheets are located on the bulletin board across from the church office. We need your help to make this another successful Holiday Fair! Thank you in advance!
CRAFTS: We would like you to share your talents. Items may be brought to the meeting room on Friday November 12th (please recommend a selling price). If you have any questions please contact Kathy Hiley 831-4109, Beth Scrivens 822-6246, or Jane Cartwright 831-5032.
BAKERY: Homemade bakes goods are always in demand. If you're bringing cookies, bars, etc. please package them in groups of 4, 8, or 12. Please bring items to the Fellowship Hall (Basement) Friday, November 12th from 8:00am– 6:00pm. If you're bringing baked goods early Saturday morning, please bring them to the SE door and someone will meet you to help carry. If you have any questions please contact Jackie Turner 822-1633 or Kay Evers 830-1422.
LEFSE: We will still be making lefse on Tuesday, November 2nd from 8:00am to 12:00 noon. Come and join us! If you have any questions please contact Karen Skarphol 822-0785 or Judy Trotter 831-5750.
NEW OR NEARLY NEW: The youth will be handling this area and earning the proceeds. If you have some nicer items you don't want anymore and they are still in good condition, this is the place to bring them. Please have items clean and in good condition. WE CANNOT USE: CLOTHES, SHOES, ELECTRICAL EQUIPMENT, REFERENCE BOOKS OR FURNITURE. Items may be brought to room 101 in the church basement starting Monday, November 1st. If you have any questions please contact Melanie Shamp 380-8656.
Morning coffee and lunch will begin at 9:30am. We will be serving coffee, coffeecake, and pie. Soon to follow will be our hot turkey sandwiches, vegetable soup, crackers, orange drink, and milk.
We will need some help setting up tables Thursday morning November 11th and taking them down after Holiday Fair Saturday, November 13th after 1:00 pm.
Thank you for your contributions!!!
CHURCH OFFICE HOURS
Monday – Friday:
9 am-12 pm & 1 pm-4 pm

Tune in to our Worship Broadcasts on
Sunday at 10:30 AM on KDOM 103.1 FM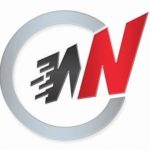 Watch our Worship
Thursdays at 10:00 AM & 6:30 PM on Local Cable Channel 3.
Suicide Prevention
If you are struggling with depression and thoughts of suicide please reach out to one of us pastors and/or call one of the following numbers: Pastor Adam Roberts or Pastor Sarah Tade (507)831-1794
1-800-273-8255
1-800-642-1525
ALC Prayer Chain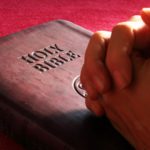 All prayer chain requests are handled through the church office. To activate a prayer request please call the church office at 831-1794 or an email may be sent to winalc@windomnet.com. If you are not part of the ALC Prayer Chain and would like to be, please send your email address and request to the email address above.
Sundays from 10:15AM-11:00AM and Wednesdays from 5:30PM-6:15PM for Nursery Students (3 years-old)-6th Grade. Please contact Tera Elness, teraalc@gmail.com or 822-3377 if you have any questions or would like to get your child(ren) registered.
Our God is an awesome God!
He reigns from Heaven above!