Worship Service
Sunday, April 18, 2021
Creation Sunday
will be observed during the week of April 21st – 25th.
We welcome photos of your newborn animals, seeds sprouting, or ways you enjoy and care for God's earth. Bring a small baggie of soil to be blessed during the service. Please submit photos no later than Monday, April 19th. Send to WALC Projection at
mmalc@windomnet.com
.
Please join us in person in the Meeting Room across from the ALC office or via Zoom for our GLOW Women's BIBLE STUDY Thursday, April 15th at 2 PM. This month's study is from the March "Gather" Magazine Bible Study "Journeys with Angels", page 20 Session Four Feasting, Funny, Alleluia Angels God's messengers lead us from the shadows of death into the light of new life by Christa Von Zychlin. Click on the link to join via ZOOM:

https://us02web.zoom.us/j/86556775528

. Please note the meeting won't start until 2 PM on Thursday, April 15th.
PAVE THE WAY PARKING LOT CAMPAIG

N: Please check out the bulletin board in the Skylight Court and help us pave the way to resurfacing ALC's parking lot!
THE ALC COUNCIL RETREAT is scheduled for Sunday, April 18th at 2:30 PM at the Shalom Hill Farm.
AED Training: ALC is having an AED (Automated External Defibrillator) training on Sunday, April 25th at 10 AM in the Skylight Court. This training will be taught by Jim Axford. All are welcome!
Job Opportunity
HELP WANTED
The American Lutheran Church of Windom is seeking a part-time Youth and Family Coordinator and Christian Education Coordinator to help with our Bible And Me (BAM) Sunday school program and also our teenage youth groups. The Youth and Family Coordinator is for 8 hours a week and the Christian ED Coordinator is for 10 hours a week. Apply for one or both.
The American Lutheran Church of Windom is looking to hire a Youth Activities Leader to plan and lead fun activities for Jr League (6th – 8th grade) two times a month, working alongside Pastor Adam, until a Youth Coordinator is hired. Plan on spending six hours a month on this job. Please contact the ALC office if interested.
Christian Ed Coordinator Job Description
God is our refuge and strength, a very present help in trouble. Therefore, we will not fear, though the earth should change… The Lord of hosts is with us; the God of Jacob is our refuge.
Psalm 46
Wednesdays:
5:45 PM WOW (Worship on Wednesday) in the Sanctuary
6:30 PM The Case for Faith
6:45 PM Virtual BAM-Wed via Zoom
(N-4th Grade)
***Please Note: There will be no Lenten Suppers this year due to Covid-19***
Sundays:
9:00 AM Worship in the Sanctuary and Online
10:30 AM Virtual BAM- Sun via Zoom
(N-4th Grade)
Please Join Us for In-person or Online Worship
Maundy Thursday, April 1st
6:00 PM Maundy Thursday Worship w/Holy Communion and First Communion
6:00 PM Good Friday Worship
8:00 AM Festival Easter Worship w/
11:00 AM Festival Easter Worship w/
5:45 PM WOW (Worship on Wednesday) w/Noisy Offering
5:45 PM WOW (Worship on Wednesday) w/Holy Communion
5:45 PM WOW (Worship on Wednesday) w/Holy Communion
9:00 AM Worship w/Holy Communion
5:45 PM WOW (Worship on Wednesday)
People experiencing a life-giving relationship with God.
Living God's grace, we cultivate community to love and serve.
Relationships:
God. Each other. Creation.
Belonging:
Affirmed. Included. Valued.
Faith:
Active. Inquiring. Hopeful
CHURCH OFFICE HOURS
Monday – Friday:
9 am-12 pm & 1 pm-4 pm

Tune in to our Worship Broadcasts on
Sunday at 10:30 AM on KDOM 103.1 FM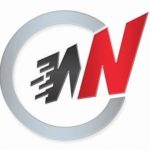 Watch our Worship
Thursdays at 10:00 AM & 6:30 PM on Local Cable Channel 3.
Suicide Prevention
If you are struggling with depression and thoughts of suicide please reach out to one of us pastors and/or call one of the following numbers: Pastor Adam Roberts or Pastor Sarah Tade (507)831-1794
1-800-273-8255
1-800-642-1525
ALC Prayer Chain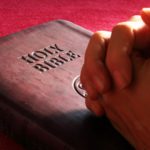 All prayer chain requests are handled through the church office. To activate a prayer request please call the church office at 831-1794 or an email may be sent to winalc@windomnet.com. If you are not part of the ALC Prayer Chain and would like to be, please send your email address and request to the email address above.
What is BAM? BAM is our Christian Education Program in comparison to Sunday school, but available on Wednesday nights (BAM-W) and Sunday mornings (BAM-S).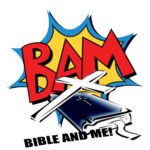 Our God is an awesome God!
He reigns from Heaven above!