Recognition of Class of 2022
SENIOR RECOGNITION
is scheduled for Sunday, May 22nd at our 9:00 AM Worship Service. Seniors please remember to send in your senior photo to the church office at winalc@windomnet.com by Friday, May 13th or sooner to be shown on our screens and in our June Messenger.
Christian Education / Youth and Family will sponsor Skylight Court Cafe on May 22nd with cinnamon rolls, coffee, and juice. All are welcome! Come celebrate and greet the Seniors!
A special THANK YOU to Melanie Shamp who has headed up the Wednesday evening meals and the many volunteers that have helped her, Darcy Hoffman, Dana Wallace, Pastor Adam, Scott, Kathryn, and Caelen Ralston! With Mel stepping down, ALC now has a volunteer opportunity for someone to continue with coordinating meals on Wednesday nights during the Sunday/Wednesday School year. Please call the church office at 831-1794 if you are interested in volunteering or heading up the ALC's Wednesday night supper program
M

ark your calendars for

VACATION BIBLE SCHOOL (VBS) Sunday-Thursday, July 31st-August 4th from 5:30pm-8:00pm.

Offered to all kiddos (regardless of denomination) who completed Nursery-5th Grade in the 2022 school year. Our

theme

is

"Tree of Healing"
and our curriculum was produced by ELCA World Hunger. This is a chance for children and adults to consider what health means and how God invites us to share in the building of a just world where all can enjoy the gifts of God's creation. Each night will consist of lesson time, recess time, music and skit time, crafts time, and snack time too!
There is NO COST to attend VBS; registration is open now to July 18th. Please click on the box below to register!
WANT TO HELP or HAVE ANY QUESTIONS? Please contact Tera at teraalc@gmail.com or 507-822-3377 or contact the church office at 507-831-1794!
Sundays:
10:00 AM Skylight Court Café-Coffee Hour
10:15-11:00 AM Sunday School
10:30 AM Broadcast of our Worship Service on KDOM
Saturdays:
5:30 PM Chapel Worship Service
Wednesdays:
Wednesday Night Supper,
Wednesday School,
Choir, Wednesday
Worship, and
Confirmation will begin again this fall at the start of the new school year.
Please Join Us For Worship
Sunday,
May 1,
T
hird Sunday of Easter
9:00 AM-Worship w/Holy Communion
6:30 PM-
Last Day
of Lenten Worship w/Holy Communion, Sunday & Wednesday School Teachers and Small Group Guides Appreciation, & Noisy Offering
5:30 PM-Chapel Service w/Noisy Offering
Sunda
y, May 8,
Fourth Sunday of Easter
9:0
0 AM-Worship w/Sunday & Wednesday School Teachers & Small Group Guides Appreciation
5:30 PM-Chapel Service w/Holy Communion
Sunday,
May 15,
Fifth Sunday of Easter
9:00 AM-Worship w/Recognition of New Members and Blessing of the Quilts
5:30 PM-Chapel Service w/Holy Communion and Healing Prayers
Sunday, M
ay 22,
Sixth Sunday of Easter
Senior Recognition Sunday
9:00 AM Worship w/Holy Communion, High School Seniors Recognition, & Healing Prayers
Sunday, May 29,
Seventh Sunday
of Easter
9:00 AM Joseph and the Amazing Technicolor Dreamcoat, Musicals with a Mission
People experiencing a life-giving relationship with God.
Living God's grace, we cultivate community to love and serve.
Relationships:
God. Each other. Creation.
Belonging:
Affirmed. Included. Valued.
Faith:
Active. Inquiring. Hopeful
CHURCH OFFICE HOURS
Monday – Friday:
9 am-12 pm & 1 pm-4 pm

Tune in to our Worship Broadcasts on
Sunday at 10:30 AM on KDOM 103.1 FM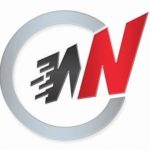 Watch our Worship
Thursdays at 10:00 AM & 6:30 PM on Local Cable Channel 3.
Suicide Prevention
If you are struggling with depression and thoughts of suicide please reach out to one of us pastors and/or call one of the following numbers: Pastor Adam Roberts or Pastor Sarah Tade (507)831-1794
1-800-273-8255
1-800-642-1525
ALC Prayer Chain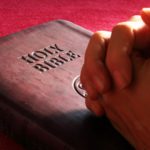 All prayer chain requests are handled through the church office. To activate a prayer request please call the church office at 831-1794 or an email may be sent to winalc@windomnet.com. If you are not part of the ALC Prayer Chain and would like to be, please send your email address and request to the email address above.
Sundays from 10:15AM-11:00AM and Wednesdays from 5:30PM-6:15PM for Nursery Students (3 years-old)-6th Grade. Please contact Tera Elness, teraalc@gmail.com or 822-3377 if you have any questions or would like to get your child(ren) registered.
Our God is an awesome God!
He reigns from Heaven above!