Sunday Worship Service
March 19, 2023
ANNOUNCEMENTS
JR/SR HIGH YOUTH GROUP WINTER FUN DAY TAKE TWO! Sunday, March 19th at the Windom Arena from 1pm-3pm. Join us for open skating, learn how to play racquetball, and play some racquetball games! Cost is free, snacks are provided, and friends are welcome!
We'll be WELCOMING NEW MEMBERS at our 6:30 PM Wednesday, April 12th worship service and at our 9:00 AM Sunday, April 16th worship service. A letter will be sent out to those who have indicated interest in becoming members of ALC. If you are interested in becoming a member please fill out the "How can we serve you" questionnaire in the Saturday/Sunday bulletins and drop it in the offering plate, call/email the office at (507)831-1794/winalc@windomnet.com or talk to one of our staff.
Sundays:
9:00-10:00 AM Worship
10:00 AM Skylight Court Café- Coffee Hour
10:30 AM Broadcast of our Worship Service on KDOM
10:15- 11:00 AM Sunday School
Saturdays:
5:30 PM Chapel Worship Service
Wednesdays:
5:00- 6:15 PM
Lenten Supper
5:30-6:15 PM Wednesday School 5:30 PM
Choir Practice
6:30-7:15 PM Lenten
Worship
7:15-8:30 PM Confirmation
March 1st, 5:00PM- Hosted by Boundary Waters Youth Fundraiser- Godfathers pizza
March 8th, 5:00PM- Spiritual Life & Fellowship Board- Potato soup, chili, bread, & bars
March 15th, 5:00PM-
Hosted by Shetek Ondini Shetek Ondini Circuit Partnership- Beef stew over rice, hotdog with chips
March 22nd, 5:00PM– Hosted by Kansas City Youth Fundraiser- Spaghetti and garlic bread
March 29th, 5:00PM- Hosted by Bethany Lutheran, Bergen- Pulled pork sandwiches, chips, & bars
Please Join Us For Worship
Shetek Sunday/Second Sunday of Lent
9:00 AM Worship w/Holy Communion
12 Noon Ecumenical Worship/Luncheon at the Presbyterian Church (ALC Serves/Pastor Sarah Preaches)
6:30 PM Lenten Worship w/Noisy Offering
5:30 PM Chapel Service w/Holy Communion & Noisy Offering
Girl Scouts Sunday-Third Sunday in Lent
Second Sunday Noisy Offering
6:30 PM Lenten Worship w/Nursery-2nd Grade Singing
5:30 PM Chapel Service w/Holy Communion
6:30 PM Lenten Worship
9:00 AM Worship w/Holy Communion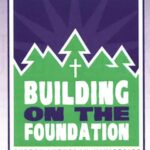 ALC is participating in SHETEK'S CONGREGATIONAL BUILDING ON THE FOUNDATION CAMPAIGN. Our goal is $25,000 over the next 3 years, which will provide naming rights to a wing of sleeping rooms in the new lodge. Shetek has been there for ALC with staff for VBS and programming for our children. Let us be there for them with funds to upgrade their water system and lodging. Please consider making a pledge to Shetek. For more information or if you have questions you can go to https://shetek.org/slm-master-plan/ or contact Steve or Jean Johnson.
Our Vision:
People experiencing a life-giving relationship with God.
Our Mission:
Living God's grace, we cultivate community to love and serve.
Relationships- God. Each other. Creation.
Belonging- Affirmed. Included. Valued.
Faith- Active. Inquiring. Hopeful.
CHURCH OFFICE HOURS
Monday – Friday:
9:00 AM – 12:00 PM &
1:00 PM – 4:00 PM
Saturdays & Sundays: Closed

Tune in to our Worship Broadcasts on
Sunday at 10:30 AM on KDOM 103.1 FM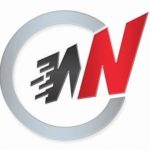 Watch our Worship
Thursdays at 10:00 AM & 6:30 PM on Local Cable Channel 22.
Suicide Prevention
If you are struggling with depression and thoughts of suicide please reach out to one of us pastors and/or call one of the following numbers: Pastor Adam Roberts or Pastor Sarah Tade (507)831-1794
1-800-273-8255
1-800-642-1525
ALC Prayer Chain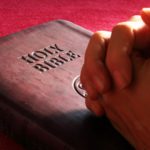 All prayer chain requests are handled through the church office. To activate a prayer request please call the church office at 831-1794 or an email may be sent to winalc@windomnet.com. If you are not part of the ALC Prayer Chain and would like to be, please send your email address and request to the email address above.
Sundays from 10:15AM-11:00AM and Wednesdays from 5:30PM-6:15PM for Nursery Students (3 years-old)-6th Grade. Please contact Tera Elness, teraalc@gmail.com or 822-3377 if you have any questions or would like to get your child(ren) registered.
Our God is an awesome God!
He reigns from Heaven above!