If you would like MORE INFORMATION on our SUNDAY/WEDNESDAY SCHOOL PROGRAM or to REGISTER your child(ren) anytime of the year please contact Christian Education Coordinator

Tera Cory Elness

at

teraalc@gmail.com

or

507-822-3377

or call the church office at 507-831-1794. Thank you!
3 YEAR OLD SUNDAY/WEDNESDAY SCHOOL ENROLLMENT: If you have a child that is turning 3 years old by September 1st and will be enrolling in Sunday/Wednesday school in the fall please call the office at (507)831-1794 and let us know.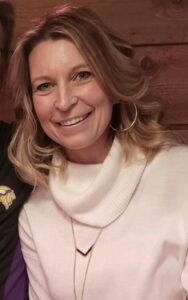 Christian Education Coordinator
Phone number: 507-822-3377
Sunday/Wednesday School Classes
Classes will be held on Sundays following worship from 10:15-11:00am and Wednesday evenings prior to service from 5:30-6:15pm. Wednesday night suppers will begin each week at 5pm! All are welcome!
May 4th/8th: END OF THE YEAR WEDNESDAY SCHOOL & SUNDAY SCHOOL CELEBRATIONS!
Teacher/Leader/Guide Appreciation Sunday, Students will be singing at the Wednesday/Sunday services (Wednesday night kids at the Wed night service and Sunday morning kids at the Sun morn service), these dates also serve as the LAST DAY OF CLASS for ALL students! With a celebration outside on the church lawn with some fun activities as we give thanks to God and bid a grateful farewell to this Sunday and Wednesday School year! These final class times will be FILLED with outdoor fun (or indoor if our weather doesn't cooperate!) including lawn games, a treat table, a potter's bench, and a VBS registration station with craft! Don't miss this last fun class time together!
Sunday/Wednesday School Schedule