REGISTRATION is open for both SUNDAY and WEDNESDAY SCHOOL. Please click on the link below to register. Registration forms are also available for pick up in the church office.
*Please Note: children are not automatically registered for Sunday/Wednesday School from previous years. New registration forms are required each year. If you have any questions please contact CEC

Tera Cory Elness

at teraalc@gmail.com or 507-822-3377.
https://docs.google.com/…/1FAIpQLSfqMAJZ5gFLn8…/
Classes will be held on Sundays following service from 10:15-11:00am and Wednesday evenings prior to service from 5:30-6:15pm. Wednesday night suppers will begin each week at 5pm!
SUNDAY/WEDNESDAY SCHOOL ENROLLMENT: If you have a child that is turning 3 years old by September 1st and will be enrolling in Sunday/Wednesday school please call the office at (507)831-1794 and let us know.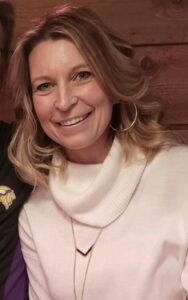 Christian Education Coordinator
BAM-Wednesday, May 19th , 2021
BAM-Wednesday, April 28th, 2021
BAM-Wednesday, April 21st, 2021
BAM-Wednesday, April 14th, 2021
BAM-Wednesday,April 7th,2021
BAM-Sunday, March 28th, 2021 Palm Sunday
BAM-Wednesday, March 24th, 2021
BAM-Wednesday, March 17th, 2021
BAM-Wednesday, March 10th, 2021
BAM-Wednesday, March 3rd, 2021
BAM-Sunday February 21, 2021
BAM-Wednesday February 10th, 2021
BAM-Wednesday February 3rd, 2021
BAM-Wednesday January 27th, 2021
BAM-Wednesday, January 20th, 2021
BAM-Wednesday January 13th, 2021
BAM-Wednesday, January 6th, 2021
BAM-Wednesday December 16th, 2020
BAM-Wednesday, December 9th 2020
BAM-Sunday, December 6th, 2020
BAM-Sunday, November 15th, 2020
BAM-Wednesday, November 4th, 2020
BAM-Wednesday, October 28th, 2020
BAM-Wednesday, October 25th, 2020
BAM-Wednesday, October 21st, 2020
BAM-Sunday, October 18th, 2020
BAM-Wednesday, October 7th, 2020
BAM-Wednesday, September 30th, 2020
BAM-Wednesday, September 23rd, 2020
BAM-Wednesday, September 16th, 2020