Schedule and Announcements
Welcome!
Saturdays:
Sundays:
Wednesdays
Everyone Eats Supper at 5pm
9th-12th Sr League at 8pm
Wednesday Lenten Supper Servers
Lenten Suppers begin on Ash Wednesday. As in the past, various groups will serve dinner on Wednesdays during Lent to familiarize the congregation about their ministry and to raise funds for this ministry. Those serving:
March 6th, 5:00 PM- Youth & Family and Mission Trip Youth
March 13th, 5:00 PM- Soup & Bread
March 20th, 5:00 PM- Boy Scouts
March 27th, 5:00 PM- Christian Education
April 3rd, 5:00 PM- Scholarship
April 10th, 5:00 PM- South African Partnership
Please Join Us for Worship
9:00 AM Worship w/Holy Communion
6:00 PM Ash Wednesday Worship w/Holy Communion & Imposition of Ashes/BAM Sings
5:30 PM Chapel Service w/Holy Communion
Girl Scout Sunday/Second Sunday Noisy Offering
5:30 PM Chapel Service w/Holy Communion
9:00 AM Worship w/Holy Communion
People experiencing a life-giving relationship with God.
Living God's grace, we cultivate community to love and serve.
Relationships:
God. Each other. Creation.
Belonging:
Affirmed. Included. Valued.
Faith:
Active. Inquiring. Hopeful
Join the Choir!
Everyone is Welcome!
Come sit in on our weekly practice!
We will practice songs for
March 17th, Easter Sunday, and May 19th. .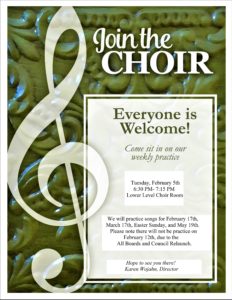 CHURCH OFFICE HOURS
Monday – Friday: 9-12 & 1-4
Saturday & Sunday: Closed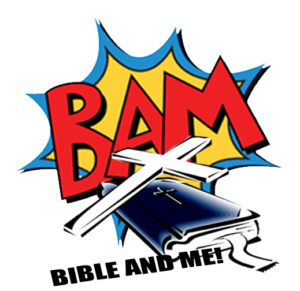 You and your family are welcome to join us at any time. Give us a call and let us know that you are coming and we'll make sure to take care of everything else.
Below is the link to Register Online. Plus, Registration Forms are available in the Church office as well!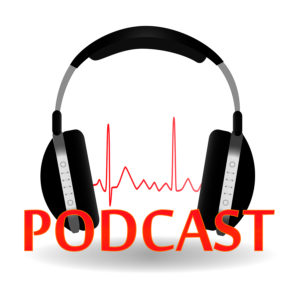 Here's a NEW opportunity for Continuing Education & Fellowship. Join the ELCA Podcast Audience by clicking the link at the right.
Our God is an awesome God!
He reigns from Heaven above!