906 Prospect Ave, Windom, MN 56101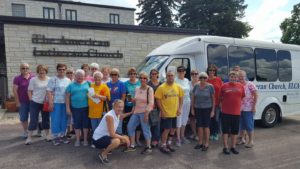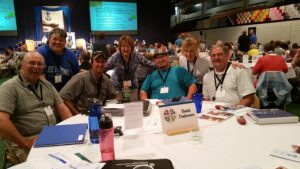 WORSHIP
ALC is a church where we love to worship.
Come worship the Lord with us!
SUN 9AM | WED 6PM | SAT 5:30PM
Office Hours: Mon-Fri 8-4, Closed for Lunch from: 12-1 pm.
LEADERSHIP & BOARDS
American Lutheran Church of Windom is a church that is supported and run by it's own members.
We have a Church Council that has 12 members.
We have 8 different boards and 3 committees that handle all of the different responsibilities of our community life together.
COMMUNITY
There is no such thing as a solitary Christian.

We are baptized into a community of faith, and we need each other!

We are all saints and sinners, none better or worse than another, but all finding our identity in Christ, who through faith makes us right with God.

We come together for friendship, encouragement, spiritual growth, and to mobilize for service and action.
GENEROSITY
We belong to a generous God, who provides our daily bread, and has given us Jesus, the Bread of life!

We can't help but be generous in return.

That means we give generously of our time, our talents, and our treasure through the ministries of this congregation and beyond.
GROWTH
Jesus called his disciples to follow. We are called too! We believe that faith and life are connected. This congregation is here to help you grow in the faith and covenant of baptism:
"… live among God's faithful people; hear the word of God and share in the Lord's Supper; proclaim the good news of God in Christ through word and deed; serve all people following the example of Jesus; and strive for justice and peace in all the earth." From the liturgy for Affirmation of Baptism, Evangelical Lutheran Worship, page 236
JESUS FILM
Give the Gift of Giving:
American Lutheran Church is helping our community project to Fund a translation of the Jesus Film for the Ica, Arahuco people in Columbia, South America. Please take a second to view the video and help contribute to this great project!