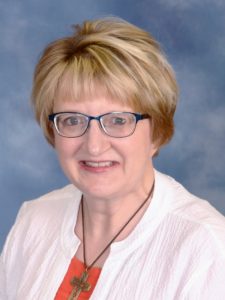 My name is Pastor Sarah Larsen Tade. What an amazing call to serve as Lead Pastor at American Lutheran of Windom! I came here in September 2013 after serving a multi-point parish in Eastern North Dakota for nearly ten years. The decade before that I had the privilege to serve in Global Mission working with the Evangelical Lutheran Church of the Central African Republic. There, I met my husband Noel. We are blessed with 3 children Yanick, Isaac and Eliana. I graduated from Beach High School (ND) in 1986, from Concordia College (Moorhead, MN, music ) in 1986 and the Lutheran School of Theology at Chicago in 1992. Alongside of ministry and family I enjoy life in community, travel, learning and people!
M
y name is Adam and I've been a pastor since 2008. My wife's name is Beth and we have a son named Xavier and a daughter named Penelope. I'm excited to be a pastor here. I especially love worship, visiting people, and anything to do with the Bible from Bible studies to confirmation. For hobbies I'm a big fan of reading (classics and fantasy), hiking, scary movies, and anything Star Trek or Star Wars.
Again, I love talking about the Bible and theology so if you ever have a question, no matter if it seems petty or even sacrilegious, ask me (call, email, text, Facebook, stop in) because I absolutely love that stuff
.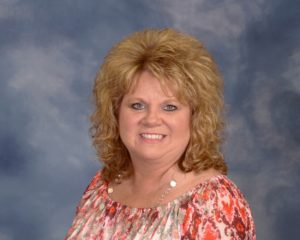 WENDY PIGMAN
My name is Wendy Pigman. I am the Financial Secretary here at the American Lutheran Church. My position involves taking care of the finances and membership records of ALC. I have been employed here since April of 2001. My husband Darwin and I have three children, Dylan, Jesse and Paige.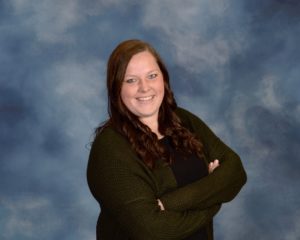 Hello, I'm Gina Hauge the Administrative Assistant at the ALC. I've lived in Windom, MN since I was five years old. I went to Windom Area Schools, Kindergarten through 12th grade. After graduating high school I went to Minnesota West Community and Technical College, Worthington to complete my generals. After receiving my Liberal Arts Degree I transferred to Minnesota State University, Mankato and graduated in December, 2017. I have a Major in Recreation, Parks, and Leisure Services, a Double Emphasis in Therapeutic Recreation and Leisure Planning Management, and a Minor in Sociology. I'm very excited to start my career at ALC. I've been a member since we moved to Windom in 2000. There is definitely a lot to learn and a lot to remember, but I hope to make a positive impact, cultivate new notions, grow and help others grow in Christ, and help our church and community flourish.

JANE CARTWRIGHT
WORSHIP & MUSIC MINISTRY COORDINATOR
Greetings! My name is Jane Cartwright. I am the Worship and Music Coordinator. I grew up in a smaller church community near St. Paul, Minnesota. Participating in worship was something that was instilled in each individual, as we all had our individual talents. I come from a musical family, where music was a part of growing up. That extends to my two daughters who both enjoy different aspects of music. It is something that families can share and participate in together. Music creates lasting memories.
I strive to make worship experiences at American Lutheran Church of Windom meaningful. There are many ways for individuals to participate in worship; Greeters, Readers, Communion Assistants, or joining any of the musical groups such as ALC choir or the handbell choir. There is always room for individuals to participate in solos, or sharing musical talents with various instruments. As always, there is always a spot for you in the pews, but I would love to encourage others to actively participate in other aspects of worship.

MELANIE SHAMP
CHRISTIAN EDUCATION COORDINATOR AND YOUTH & FAMILY COORDINATOR
My name is Melanie Shamp, I started as the Christian Ed Coordinator on December 3rd, 2018. I am very blessed and excited to have the opportunity to make an impact on the faith life of children and families of this congregation. It is my passion to bring joy to people and bring them to a closer relationship with God, the Holy Spirit and accepting Jesus as their savior.
I grew up in Comfrey, MN, graduating from Comfrey Public School in 1998 with a big class of 22 students! I moved to Windom in 1999 and started working at Toro. I worked there for 17 years doing assembly work, then transitioned Assembly Lead, then Supervisor for a short time. I then had a daycare in my home for a year and a half. After that I started my own cleaning business and also did house painting. I no longer do house painting but do some cleaning, and also work at the Senior Dining Center as Assistant cook and baker.
My amazing husband John and I have been married for 13 years. We have 2 beautiful, incredible daughters, Chloe(13) and Erin (11).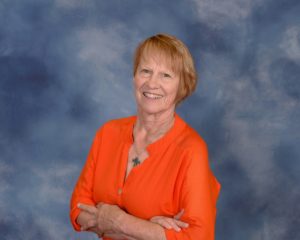 DOROTHY FUNDAHN
CUSTODIAN
Hi, I'm Dorothy Fundahn a part-time custodian at ALC. I retired from MnDot after 26 years of service. My jobs there were General Maintenance, General Repair, and Building Utility Mechanic (BUM). I'm blessed to have my three children and their families living close by in the Windom, Mt. Lake area. It's an exciting time of year to be starting here at ALC with the hope ,peace, joy and love of advent and Christmas! What a busy time here at the church. My Motto: I choose to live loved with a dance in my step and a smile on my face

.
CUSTODIAN
Hi, I'm Judy Lindvall a part-time custodian at ALC. I have been a resident of Windom and a member of this Church all my life. I'm married to Rory Lindvall and we have two sons, Tyler, who lives in Denver and Tate, who lives here in Windom. I also have four amazing granddaughters. I retired from working at Coast to Coast for 5 years and from Hy-Vee for 42 years. I'm now following in my mom's, Myrtle Schuknechts, footsteps as she was a custodian here at ALC.