All women of American Lutheran Church are members of GLOW!
As a community of women created in the image of God, called to discipleship in Jesus Christ, and empowered by the Holy Spirit, we commit ourselves to grow in faith, affirm our gifts, support one another in our callings, engage in ministry and action, and promote healing and wholeness in the church, the society, and the world.
GLOW EVENTS
March 1– World Day of Prayer-Presbyterian Church, Windom
April 19– Good Friday Prayer Vigil
April 27– Shetek Conference Spring Gathering- Bethlehem Lutheran, Lakefield
May 3 & 4– SW MN Synod Women of the ELCA Convention- First Lutheran Church, Marshall
June 5– Ice Cream Social at Mikkelsen Manor
June 22– Shetek Quilt Auction
July 9– Bible Study at Bethany Lutheran
September 14– Shetek Conference Fall Gathering at Shetek Lutheran Ministries, Slayton
October 5– Women's Fall Recharge- "All Things in Christ" at The American Lutheran Church
November 9– HOLIDAY FAIR
November 23– Love Boxes
December– Christmas GLOW
December– Sogge Home Christmas Party
Be watching for more information about these events throughout the year in the ALC Messenger, Worship Bulletins, on this Website, Facebook and Posters around the church.
GLOW MONTHLY EVENTS
August 11th: GLOW Meeting at 10:00 AM following worship. All women are invited to help us plan for the future! Come to the Meeting Room by the office! Your ideas are very WELCOME!
Altar Guild

does not

meet in June, July and August.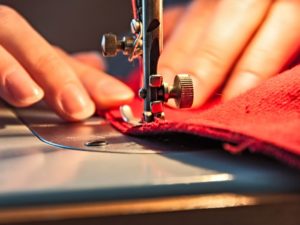 QUESTIONS OR SUGGESTIONS?
CONTACT ONE OF US!
Kathy Hiley – 507-831-4109
Jean Johnson – 507-822-2715
Irene Menken – 507-831-3269
Karen Skarphol – 507-831-5540
Carolyn Torkelson – 507-831-5986
Danni Vagle – 507-831-3288
Donna Vaupel – 507-831-4727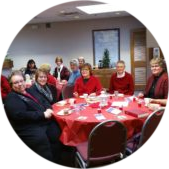 ONGOING FAITH OPPORTUNITIES
Every 3rd Thursday of each month at ALC at 2:00 pm or every 3rd Saturday at 8:30 am (except June & August).
Contact: Carolyn Torkelson – 507-831-5986
Be a part of our Greeter and Usher Teams for Sunday morning.
Wednesday evening and Saturday evening worship.
Contact: Karen Wojahn – 507-831-3161 or karen.wojahn@gmail.com
Quilters
We meet at 9am on January 9th & 23rd and the 1st & 3rd Tuesdays in February through April.
We meet in the Fellowship Hall to make quilts for missions.
Contact: Carolyn Janssen – 507-831-3082
Baby Care Kits, Fabric Kits, Personal Care Kits and School Kits
These kits are made during the quilting sessions and they are for Lutheran World Relief.
Contact: Carolyn Janssen – 507-831-3082
Altar Guild
This group meets the 2nd Tuesday each month at 2pm, except in June, July and August.
The primary duties are communion & baptism preparation and altar care.
Contact: Judy Holt – 507-831-2128 or Kathy Hiley – 507-831-4109
Prayer Shawl Ministry
We knit or crochet prayer shawls while praying for whomever the recipient may be.
These shawls bring love, comfort and God's healing presence to those who are suffering.
Contact: Kathy Hiley – momhiley@gmail.com
Library Board
Contact: Robin Rahn – 507-831-2182 or Judy Holt – 507-831-2128
Decorating Committee
This group handles the seasonal decorating of the church.
Contact: Carol Vought – 507-831-4717 or Judy Holt – 507-831-2128
Work Units
All Members of ALC

are in a work unit to serve for events and funerals on a rotating basis. If you would like to volunteer to serve beyond your group, please contact…
Contact: Jean Johnson – 507-822-2715