Wednesday, September 16th,
BAM- Wednesday's, 6:30 PM (Nursery – 4th Grade)
Join Zoom Meeting (CLICK LINK BELOW)
https://us04web.zoom.us/j/76238677590?pwd=aGNJeVRmTlVFd2daSlk0WCtZekpqZz09
Meeting ID: 762 3867 7590 Passcode: x3vLXk
BAM-Sunday's. 10:30 AM (Nursery – 4th Grade)
Join Zoom Meeting (CLICK LINK BELOW)
https://us04web.zoom.us/j/76991595589?pwd=Tzl4WFdLSGtQYnhKZHBHK3RPMnRBdz09
Meeting ID: 769 9159 5589 Passcode: Q49g5u
Wednesday's, 7:15 PM- Small Catechism 5th-6th Grade
Join Zoom Meeting (CLICK LINK BELOW)
https://us02web.zoom.us/j/88458800895?pwd=Wm9OSTdVVkJ0WVJTaU9MOWphV2QwQT09
Meeting ID: 884 5880 0895 Passcode: 231894
Sunday's 10:45 AM- Small Catechism 5th-6th Grade
Join Zoom Meeting (CLICK LINK BELOW)
https://us02web.zoom.us/j/88556217536?pwd=ZXNBZ1IxM3hWSHl4SWk4TENSVzUwQT09
Meeting ID: 885 5621 7536 Passcode: 008677
Join us for FREE Family Fun at the BURGER BASH AND KICKBALL! THIS Sunday evening, Sept 20th at 6pm at the Park and Rec Fields! The Youth and Family Board would love for you to come for a free meal of burgers, hot dogs, chips, cookies and a drink. We will follow social distancing and food serving protocols. Hope to see you there!
Welcoming of New Members: At American Lutheran Church we are followers of Jesus, who love community. We want a living relationship with God not just for us, but for all people. If you want to be a part of this ministry, we would love to have you! We will be welcoming New Members at worship on September 16th and September 20th. Please contact our church office or one of the pastors to learn more.
A Great Volunteer Opportunity: Drivers Needed! The school has a few families with kids who live within half a mile of the school and are too young to walk there and back and the buses won't bus them. It would be great if we could get people to help get these kids to and from school. If you could do that even one way once a week please let Pastor Adam or the office know. Thank you!!
God is our refuge and strength, a very present help in trouble. Therefore, we will not fear, though the earth should change… The Lord of hosts is with us; the God of Jacob is our refuge.
Psalm 46
Wednesdays:
6:30 PM The Case for Faith
Virtual BAM-Wed via Zoom:
Sundays:
Worship at 9:00 am at Cottonwood Lake
(Starting September 20th)
Virtual BAM- SUN via Zoom:
Please Join Us for In-House, Outdoors, or Digital Worship posted on Thursdays
9:00 AM Worship at Cottonwood Lake
5:30 PM Worship w/Holy Communion, Noisy Offering, and Blessing of the Backpacks
Second Sunday Noisy Offering
9:00 AM Worship at Cottonwood Lake and Blessing of the Backpacks
Wednesday, September 16th
5:30 PM Worship w/Holy Communion, New Member Recognition, and Installation of Confirmation Small Group Guides
9:00 AM Worship at Cottonwood Lake w/New Member Recognition
Wednesday, September 23rd
5:30 PM Worship w/Blessing of Nursery Bibles, and Gideon Wednesday
9:00 AM Worship at Cottonwood Lake
w/Holy Communion, Blessing of Nursery Bibles, and Gideon Sunday
Wednesday, September 30th
5:30 PM Worship w/Blessing of 3rd Grade Bibles
People experiencing a life-giving relationship with God.
Living God's grace, we cultivate community to love and serve.
Relationships:
God. Each other. Creation.
Belonging:
Affirmed. Included. Valued.
Faith:
Active. Inquiring. Hopeful
September Events
At this time, only church related activities such as worship, board meetings, baptisms, weddings, and
funerals are being held. No other activities will be scheduled. The church doors
will remain locked, but the office hours will resume as normal. Please stay tuned for more information regarding covid procedures and guidelines.
September BAM Packet Pickup: All Day: Wednesday, September 9th. All packets will be located in the parking lot entry way doors.
Recording of Confirmation Videos: Sunday, September 27th,
CHURCH OFFICE HOURS
Monday – Friday:
9 am-12 pm & 1 pm-4 pm

Tune in to our Worship Broadcasts on
Sunday at 10:30 AM on KDOM 103.1 FM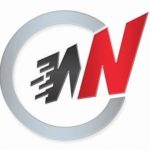 Watch our Worship
Thursdays at 10:00 AM & 6:30 PM on Local Cable Channel 3.
Suicide Prevention
If you are struggling with depression and thoughts of suicide please reach out to one of us pastors and/or call one of the following numbers: Pastor Adam Roberts or Pastor Sarah Tade (507)831-1794
1-800-273-8255
1-800-642-1525
ALC Prayer Chain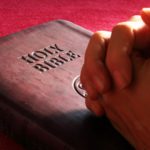 All prayer chain requests are handled through the church office. To activate a prayer request please call the church office at 831-1794 or an email may be sent to winalc@windomnet.com. If you are not part of the ALC Prayer Chain and would like to be, please send your email address and request to the email address above.
What is BAM? BAM is our Christian Education Program in comparison to Sunday school, but available on Wednesday nights (BAM-W) and Sunday mornings (BAM-S).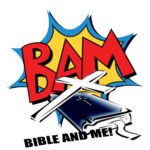 Returning to Worship during the Pandemic:
We look forward to welcoming individuals back to worship in the sanctuary the last week in June! We will offer two similar services: 5:30 PM on Wednesdays or 9:00 AM on Sundays, beginning June 24th and June 28th. Please know our concern is to provide a safe worshiping environment for those who chose to return to worship during the COVID-19 pandemic, while caring for and protecting the most vulnerable among us. In order to make a smooth transition, these are a few helpful items to remember:
Entering the building: Doors will be propped open for easy building access. You may use these entrances:
Parking Lot: Try to leave a space between cars.
Skylight Court and Main Sanctuary: Suggested for those with mobility concerns.
Whichever one you select, please use the hand sanitizer. Wearing a facemask here and at all public gathering places is highly recommended. If you have a face mask, bring your own. There will be a few extras at the door.
Making your way to the sanctuary: Social Distancing within the building is a must: keep a 6-foot distance from others who are not in your family group. Please be aware of spacing between yourself/group and others in the hall/stairways. The service will not start until all have been seated.
Making your way into the sanctuary: Use the side aisles and walk down to where the usher is waiting, Seating will start in the front and with social distancing, the spacing and number of individuals per pew will be monitored. Those of the same household can sit together. Please follow the direction of the usher, even if it is not where you "normally" sit.
Worship setting: There will be adjustments to the worship. Congregational responses and singing will be limited. Instead of visiting with those around, consider using "wait" time for prayerful devotion, or viewing slide announcements. Everything for worship will be up on the screens. Please do not "sing along", but you are able to hum along, tap your toes, snap fingers or quietly speak the lyrics. The worship team is aware of your longing for what is familiar.
Exiting the sanctuary: Ushers will dismiss pews beginning in the back. Please exit using the side aisle, and once again be aware of distancing between individuals. Please do not linger in the church building. There will be no coffee hour or food served during this time.
Other details: If you are sick, have a fever, cough or any other symptoms of COVID-19, or have been in contact with a sick person please consult your health professional and stay home. Restrooms are available in the Skylight Court and in the office hallway. Water fountains will not be accessible. Stay only in the worship area of the building. Do not circulate into other areas.
Weekly worship is available: Online (Facebook/ YouTube) and on the radio. Any and all are encouraged to continue worshiping in this way during the pandemic.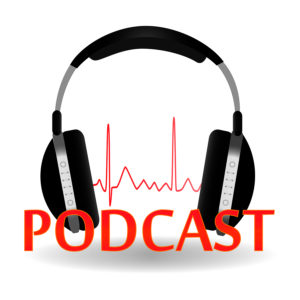 Here's a NEW opportunity for Continuing Education & Fellowship. Join the ELCA Podcast Audience by clicking the link below.
Our God is an awesome God!
He reigns from Heaven above!