FIVE DAY BIBLE READING PROGRAM: Having access to the Bible is such an amazing gift! 2020 could be the year you read the entire Bible or just the New Testament. Join others who are taking the leap to grow in faith and knowledge through scripture.
9-WEEK FINANCIAL PEACE UNIVERSITY CLASS held here at church will start on Wednesday, March 4th at 6:30 pm. The link to join: www.fpu.com/1104287
(CLICK ON THE LINKS BELOW)
Welcome!
Saturdays:
Sundays:
Jr League at 6:30pm Every 1st & 3rd Sunday (6th-8th Graders)
Wednesdays:
WOW (Worship on Wednesday) at 5:45pm
Sr League at 8pm (9th-12th Graders)
February 5th-
Walking tacos, fruit cups, and cookies.
February 19th-
Tater Tot hotdish, corn, buttered bread, and cookies.
Lenten Suppers Begin on Ash Wednesday.
As in the past, various groups will be serving dinner on Wednesdays during Lent to familiarize the congregation about their ministry and to raise funds for that ministry.
February 26th (Ash Wednesday)-
Christian Education will be serving
Please Join Us for Worship
Saturday, February 1
5:30 PM Chapel Service w/Healing Prayers
Sunday, February 2
9:00 AM Worship w/Holy Communion & Healing Prayers
Wednesday, February 5
5:45 PM WOW (Worship on Wednesday) w/Holy Communion and Healing Prayers
Saturday, February 8
5:30 PM Chapel Service w/Holy Communion and Noisy Offering
Sunday, February 9
(Second Sunday Noisy Offering)
9:00 AM Worship w/Installation of all Board Members/Officers
Wednesday, February 12
5:45 PM WOW (Worship on Wednesday) w/Installation of all Board Members/Officers
(CANCELED due to the weather)
Saturday, February 15
5:30 PM Chapel Service w/Holy Communion
Sunday, February 16
Wednesday, February 19
Shetek Wednesday
5:45 PM WOW (Worship on Wednesday)
Saturday, February 22
Sunday, February 23
9:00 AM Worship w/Holy Communion
Wednesday, February 26
5:45 PM WOW (Worship on Wednesday)
Saturday, February 29
5:30 PM Chapel Service
People experiencing a life-giving relationship with God.
Living God's grace, we cultivate community to love and serve.
Relationships:
God. Each other. Creation.
Belonging:
Affirmed. Included. Valued.
Faith:
Active. Inquiring. Hopeful
Sunday, February 2nd at 10:15 AM in the West Meeting Room. Pastor Sarah will lead a session on a social statement adopted by the 2019 Church-wide Assembly Faith, Sexism, and Justice: A Call to Action. We will imagine the abundant life God intends for all, look at what gets in the way, and concretely what we can do to bring about change.
First and third Tuesday each month at 9:00 AM. Come to the Fellowship Hall to make quilts, baby care kits, fabric kits, personal care kits, and school kits for missions. No experience necessary! Questions? Contact Kathy Hiley, 831-4109 or Jackie Turner, 831-3871.
Installation of all Board Members/Officers
Sunday, February 9th and Wednesday, February 12th.
You choose what worship service works best for you. Thanks to all who have agreed to serve ALC on our Boards and Council!
Shetek Wednesday & Shetek Sunday
Wednesday, February 19th and Sunday, February 23rd.
Thursday, February 20th at 2:00 PM in the Meeting room across from the Church office. We will be covering the February "Gather" Magazine Bible Study. Questions contact Carolyn Torkelson 831-5986.
Ash Wednesday (Lent Begins)
Wednesday, February 26th, Lenten supper at 5:00PM with Ash Wednesday Worship at 6:00PM.
CHURCH OFFICE HOURS
Monday – Friday:
9 am-12 pm & 1 pm-4 pm

Tune in to our Worship Broadcasts on
Sunday at 10:30 AM on KDOM 103.1 FM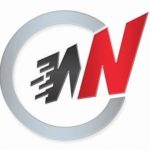 Watch our Worship
Thursdays at 10:00 AM & 6:30 PM on Local Cable Channel 3.
ALC Prayer Chain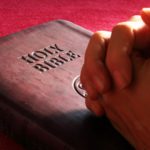 All prayer chain requests are handled through the church office. To activate a prayer request please call the church office at 831-1794 or an email may be sent to winalc@windomnet.com. If you are not part of the ALC Prayer Chain and would like to be, please send your email address and request to the email address above.
What is BAM? BAM is our Christian Education Program in comparison to Sunday school, but available on Wednesday nights (BAM-W) and Sunday mornings (BAM-S).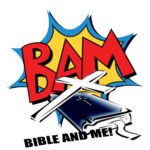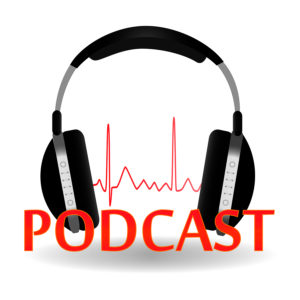 Here's a NEW opportunity for Continuing Education & Fellowship. Join the ELCA Podcast Audience by clicking the link below.
Our God is an awesome God!
He reigns from Heaven above!