**
Save the Date:
MID-YEAR MEETING
Sunday, July 25
th
following worship. Please plan to attend to stay in the loop on what's all happening here at ALC.**
Missed Registration Deadline on July 18th? There is still time to register! Please click on the link below and register as soon as possible! VACATION BIBLE SCHOOL "River of Life" Sunday, August 1st- Thursday, August 5th, from 5:30 -8:00pm! VBS is offered to ALL kiddos (regardless of denomination) completing Nursery-5th Grade. (Nursery indicates one year of preschool under their belt). No cost, Please click on the link to register:
VBS STUDENT REGISTRATION FORM.
**Next Sunday, August 1st MUSICALS WITH A MISSION will be here for worship. Come experience "THE CHILDREN OF EDEN" an energetic youth production, as they tell the stories of Adam, Eve, Noah and their families. "The hardest part of love, is letting go". This group is led/directed by Kari Vaupel, daughter-in-law of Dave and Donna Vaupel. Following the musical, a free-will offering will be taken to support their charity, the "Scott County Bookmobile" to provide books and healthy snacks to children in need.
VBS VOLUNTEER MEETING: Monday, July 26th at 7pm in the Skylight Court!
Job Opportunity
HELP WANTED
**Posted 7/1/2021***
FULL-TIME YOUTH MINISTRY COORDINATOR POSITION
Two vibrant southwest Minnesota congregations have formed a ministry collaboration to create a full-time youth coordinator position. This is a new ministry position. Twenty hours/week will be spent at ALC of Windom and twenty hours/week will be spent at ALC-Worthington. The Youth Ministry Coordinator will schedule two Sundays and two Wednesdays in each congregation per month.
The ministry area of focus is faith formation of junior and senior high youth and their families.
Salary: negotiable compensation package with benefits
ELCA Congregations: American Lutheran Church of Windom and American Lutheran Church-Worthington
Person to Contact: Pastor Sarah Tadé, pastorsarah13@gmail.com or find the job application listed below.
A job description for each congregation is available upon request.
God is our refuge and strength, a very present help in trouble. Therefore, we will not fear, though the earth should change… The Lord of hosts is with us; the God of Jacob is our refuge.
Psalm 46
Saturdays:
5:30 PM Chapel Worship Service
Sundays:
9:00 AM Worship in the Sanctuary and Streamed Online
Please Join Us for In-person or Online for Worship
9:00 AM Worship w/Holy Communion
5:30 PM Chapel Service w/Holy Communion
Second Sunday Noisy Offering
5:30 PM Chapel Service w/Holy Communion
9:0

0 AM
Worship at Cottonwood Lake
w/welcoming of New Members
Mid-Year Meeting (Following Worship)
9:00 AM Worship w/Holy Communion
People experiencing a life-giving relationship with God.
Living God's grace, we cultivate community to love and serve.
Relationships:
God. Each other. Creation.
Belonging:
Affirmed. Included. Valued.
Faith:
Active. Inquiring. Hopeful
FUTURE YOUTH FUNDRAISERS/EVENTS:
SKYLIGHT COURT CAFE: BWCA youth will be serving coffee and treats every Sunday until July, 25th.
HOTDISH FUNDRAISER: Sunday, July 11th and July 25th: 8X8 pan=$10 and 9X13 pan=$15.
CAR WASH FUNDRAISER: Sunday, July 11th and July 25th; 11am-3pm. Suggested $10 donation.
COFFEE & CINNAMON ROLL FUNDRAISER:

Sunday, July 18th at Worship at Cottonwood Lake
Valleyfair Trip: Thursday, July 8th leaving at 9am. Open to families or students entering 9th-12th grade. Anyone under 9th grade needs to be with parent or guardian. Cost will be $40 plus extra for food/extras. Please sign-up on the Christian Ed/Youth Bulletin Board by July 6th!
Arnold's Park Trip: Tuesday, July 27th leaving at 1pm. Open to students entering 6th-8th grade and open to families! If student is under 6th grade they need to be with a parent or guardian. Cost is $20 plus extra for food/extras. Please sign-up on the Christian Ed/Youth Bulletin Board by July 23rd!
CHURCH OFFICE HOURS
Monday – Friday:
9 am-12 pm & 1 pm-4 pm

Tune in to our Worship Broadcasts on
Sunday at 10:30 AM on KDOM 103.1 FM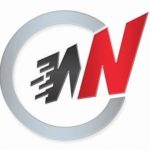 Watch our Worship
Thursdays at 10:00 AM & 6:30 PM on Local Cable Channel 3.
Suicide Prevention
If you are struggling with depression and thoughts of suicide please reach out to one of us pastors and/or call one of the following numbers: Pastor Adam Roberts or Pastor Sarah Tade (507)831-1794
1-800-273-8255
1-800-642-1525
ALC Prayer Chain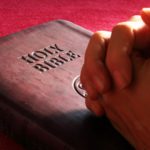 All prayer chain requests are handled through the church office. To activate a prayer request please call the church office at 831-1794 or an email may be sent to winalc@windomnet.com. If you are not part of the ALC Prayer Chain and would like to be, please send your email address and request to the email address above.
What is BAM? BAM is our Christian Education Program in comparison to Sunday school, but available on Wednesday nights (BAM-W) and Sunday mornings (BAM-S) during the school year.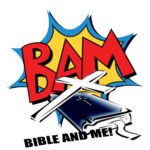 Our God is an awesome God!
He reigns from Heaven above!