PHOTO DIRECTORIES are in and ready to be picked up! The Photo Directories are labeled and located on the table in the Skylight Court.
LEFSE DAYS: All 5 Tuesdays in October the 1st, 8th, 15th, 22nd & 29th at 8 am. Holiday Fair is November 9th and we need YOU to help make the Lefse. Come for a fun morning! No experience necessary! All are welcome!
Welcome!
Saturdays:
Sundays:
Wednesdays
WOW (Worship on Wednesday) at 5:45pm
9th-12th Sr League at 8pm
(WOW & BAM-W begins on September 4th
Confirmation begins September 18th)
Wednesday Night Supper's will begin on
October 2nd-
Chicken noodle soup, crackers, buttered bread, fruit cup, and a bar.
October 9th-
Sloppy joes, green beans, and
October 16th- NO Supper
(MEA Break)
October 23-
T
ator Tot Hotdish, corn, buttered bread, and ac cookie.
October 30-
Walking tacos, fruit cups,
and
Please Join Us for Worship
Wednesday, October 2
5:45 PM WOW (Worship on Wednesday) w/Holy Communion
Saturday, October 5
5:30 PM Chapel Service
Sunday, October 6
World Communion Sunday
9:00 AM Worship w/Holy Communion
Wednesday, October 9
5:45 PM WOW (Worship on Wednesday) w/Noisy Offering
Saturday, October 12
5:30 PM Chapel Service w/Holy Communion and Noisy Offering
Sunday, October 13
Harvest & Home Sunday
(Second Sunday Noisy Offering)
9:00 AM Worship w/Pastor Terry Frovik
Wednesday, October 16
No WOW (Worship on Wednesday) due to MEA
Saturday, October 19
5:30 PM Chapel Service w/Holy Communion
Sunday, October 20
Wednesday, October 23
5:45 PM WOW (Worship on Wednesday)
Saturday, October 26
Sunday, October 27
9:00 AM Worship w/Holy Communion
10:45 PM Confirmation Sunday
Wednesday, October 30
5:45 PM WOW (Worship on Wednesday)
People experiencing a life-giving relationship with God.
Living God's grace, we cultivate community to love and serve.
Relationships:
God. Each other. Creation.
Belonging:
Affirmed. Included. Valued.
Faith:
Active. Inquiring. Hopeful
October Events
Sunday, October 6th and Wednesday, October 9th Wear your PJ's to BAM!!
REMINDER:Women's Fall Recharge at ALC
Saturday, October 5th from 9:00 AM- 2:30 PM
Confirmation Faith Videos
Sunday, October 6th from 1:00 PM-3:00 PM (letters were sent out with more information)
Sign-Up Deadline for Jr. High Youth Fathering, Wilmar
Thursday, October 10th please sign up on the Youth bulletin board next to Melanie's office.
Dare to Share, Mountain Lake, MN
Saturday, October 12th at 11:00 AM the bus will leave the church parking lot at 10:00 AM. Please be in the Church parking lot before 10:00 AM.
Sunday, October 13th, come and listen to Pastor Terry Frovik as our guest preacher and stay for fellowship following church down in the fellowship hall.
No WOW (Worship on Wednesdays), Supper, BAM-W, Confirmation, or Senior League due to MEA
Sunday, October 20th at 3:00 PM Bring your family for a fun painting activity.
Confirmation Sunday Rehearsal (10th Graders)
Wednesday, October 23rd at 8:00 PM
Confirmation Sunday (10th Graders)
Sunday, October 27th at 10:45 AM 10th Graders be here at 9:30 a.m. to put on your robe and stole. Gather in the Fellowship Hall for refreshments. Individual pictures will be taken in the Chapel from 9:30 to 10:15 a.m. A group picture will be taken in the Sanctuary at 10:15 a.m.
New Member Faith and Friends
Tuesday, October 29th at 7:00 PM in the Skylight Court.
CHURCH OFFICE HOURS
Monday – Friday:
9 am-12 pm & 1 pm-4 pm

Tune in to our Worship Broadcasts on
Sunday at 10:30 AM on KDOM 103.1 FM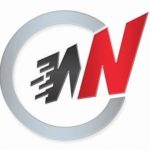 Watch our Worship
Thursdays at 10:00 AM & 6:30 PM on Local Cable Channel 3.
ALC Prayer Chain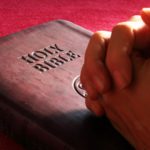 All prayer chain requests are handled through the church office. To activate a prayer request please call the church office at 831-1794 or an email may be sent to winalc@windomnet.com. If you are not part of the ALC Prayer Chain and would like to be, please send your email address and request to the email address above.
What is BAM? BAM is our Christian Education Program in comparison to Sunday school, but available on Wednesday nights (BAM-W) and Sunday mornings (BAM-S).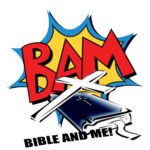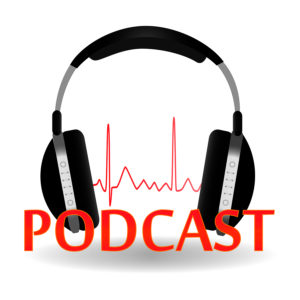 Here's a NEW opportunity for Continuing Education & Fellowship. Join the ELCA Podcast Audience by clicking the link below.
Our God is an awesome God!
He reigns from Heaven above!