HELP UP FILL 100+ BACKPACKS FOR LUTHERAN WORLD RELIEF. Helping children in countries around the world, including Ukraine refugees! Now is the time to BUY! Take advantage of Back to School Sales. Backpacks will be filled during the GLOW Quilting Days. Supplies needed to complete 1 Backpack: 4- 70 count/sheet spiral notebooks, 1- 12" ruler with centimeters, 5- black or blue ballpoint pens (not used), 1- pencil sharpener, 1- blunt kid's scissors, 1- 2-½" pencil eraser, and 1- box 24 count crayons. A donation box is located in the Skylight Court. If you aren't able to buy supplies a $6 cash donation will fill 1 backpack with supplies! Thank

you in advance to all who donate!
WEDNESDAY NIGHT SUPPERS: We are excited that Melanie Shamp has been hired as the Wednesday Evening Meal Coordinator. The suppers will begin on September 14th and run through the school year. The menu will be shared each week and we encourage families and individuals to join us! The meals will be family friendly and donations are accepted but not required. New this year, the program has a wishlist! Congregation members are invited to contribute from the list below, or give a monetary contribution. THIS IS SO GREATLY appreciated!
Anytime donations include:
Hamburger Chicken breasts Chicken nuggets
Tator tots Garlic bread Egg noodles
Spaghetti noodles Elbow macaroni Cream of celery soup
Spaghetti sauce Cream of chicken soup Cheddar cheese soup Taco seasoning Salsa Scalloped potatoes
Shredded cheddar cheese
Ham (preferably without bone)
Weekly donations include:
Milk Bread
Any Meat, garlic bread, chicken nuggets, tator tots, etc. can be put in the large freezer in the storage room in the basement. Dry goods can be put on the counter in the kitchen labeled "Wednesday night suppers". Cheese and milk can be put in the fridge in the kitchen. Thank you for your support of this wonderful program!
ALC SUMMER BLOCK PARTY: Hamburgers, hot dogs, cold drinks, great music, and a yard full of games like bean bag toss, Kube, and Bocce Ball will all be found at ALC on Sunday, August 21st from 5-7pm. It's completely free! Come to eat and play and, most importantly, greet people from our neighborhood who show up too! Come join in the festivities! ALL are welcome!!
2022-2023 ONLINE SUNDAY/WEDNESDAY SCHOOL REGISTRATION:
Register for Sunday/Wednesday School online by clicking on the button below or stop in the Church Office for a hard copy registration form.
If you have questions, please contact Tera at 822-3377 or teraalc@gmail.com or the church office at 831-1794. Thanks!
Sundays:
10:00 AM Skylight Court Café-Coffee Hour
10:30 AM Broadcast of our Worship Service on KDOM
(Sunday School will begin again this fall at the start of the new school year.)
Saturdays:
5:30 PM Chapel Worship Service
Wednesdays:
Wednesday Night Supper,
Wednesday School,
Choir, Wednesday
Worship, and
Confirmation will begin again this fall at the start of the new school year.
Please Join Us For Worship
Ninth Sunday after Pentecost
9:00 AM Worship w/ Holy Communion, VBS Volunteer Recognition, and VBS Kids Singing
5:30 PM Chapel Service w/Holy Communion & Noisy Offering
Tenth Sunday after Pentecost
Second Sunday Noisy Offering
5:30 PM Chapel Service w/Holy Communion
Eleventh Sunday after Pentecost
Twelfth Sunday after Pentecost
9:00 AM Worship w/Holy Communion
People experiencing a life-giving relationship with God.
Living God's grace, we cultivate community to love and serve.
Relationships:
God. Each other. Creation.
Belonging:
Affirmed. Included. Valued.
Faith:
Active. Inquiring. Hopeful
CHURCH OFFICE HOURS
Monday – Friday:
9 am-12 pm & 1 pm-4 pm

Tune in to our Worship Broadcasts on
Sunday at 10:30 AM on KDOM 103.1 FM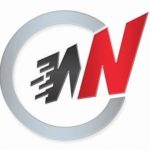 Watch our Worship
Thursdays at 10:00 AM & 6:30 PM on Local Cable Channel 3.
Suicide Prevention
If you are struggling with depression and thoughts of suicide please reach out to one of us pastors and/or call one of the following numbers: Pastor Adam Roberts or Pastor Sarah Tade (507)831-1794
1-800-273-8255
1-800-642-1525
ALC Prayer Chain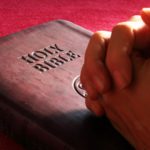 All prayer chain requests are handled through the church office. To activate a prayer request please call the church office at 831-1794 or an email may be sent to winalc@windomnet.com. If you are not part of the ALC Prayer Chain and would like to be, please send your email address and request to the email address above.
Sundays from 10:15AM-11:00AM and Wednesdays from 5:30PM-6:15PM for Nursery Students (3 years-old)-6th Grade. Please contact Tera Elness, teraalc@gmail.com or 822-3377 if you have any questions or would like to get your child(ren) registered.
Our God is an awesome God!
He reigns from Heaven above!