Wednesday, November 28, 2021
American Lutheran Church is gearing up for LIVING NATIVITY, held on Wednesday, December 8th. The night will start at 5:00 PM with a soup/chili supper put on by the Youth and Family Board. Between 5:30 PM – 7:30 PM, enjoy other events. Outside, drive or walk past the front of the church to catch a view of the stable, see the animals, or take a "carriage ride". Visit inside to see the animals, enjoy musical selections, and visit the youth bake sale. There will also be an opportunity to donate to the Sharing Center. If you are willing to share your musical talents, please contact Jane Cartwright, 831-5032. Come join in the festivities.
SAVE THE DATE: Wednesday/Sunday School Christmas Program will be Sunday, December 19th at 2pm! ALL ARE WELCOME! Goodie Bags will be distributed!
ALC Christmas Eve Services Friday, Dec 24th, 2021
3:00 PM Christmas Eve Candlelight Worship
5:00 PM Christmas Eve Candlelight Worship
10:00 PM Christmas Eve Candlelight Worship w/Holy Communion
**7:00 PM KDOM broadcast or the 3:00 PM service.**
Job Opportunity
HELP WANTED
**Posted 7/1/2021***
FULL-TIME YOUTH MINISTRY COORDINATOR POSITION
Two vibrant southwest Minnesota congregations have formed a ministry collaboration to create a full-time youth coordinator position. This is a new ministry position. Twenty hours/week will be spent at ALC of Windom and twenty hours/week will be spent at ALC-Worthington. The Youth Ministry Coordinator will schedule two Sundays and two Wednesdays in each congregation per month.
The ministry area of focus is faith formation of junior and senior high youth and their families.
Salary: negotiable compensation package with benefits
ELCA Congregations: American Lutheran Church of Windom and American Lutheran Church-Worthington
Person to Contact: Pastor Sarah Tadé, pastorsarah13@gmail.com or find the job application listed below.
A job description for each congregation is available upon request.
Sundays:
10:00 AM Skylight Court Café-Coffee Hour
10:15-11:00 AM Sunday School
10:30 AM Broadcast of our Worship Service on KDOM
Wednesdays:
5:30-6:15 PM Wednesday School
6:30 PM Wednesday Worship
7:30-8:30 PM Confirmation classes for 7th, 8th, & 9th Graders
Saturdays:
5:30 PM Chapel Worship Service
November 3rd, 5:00PM- Hot dogs, beans, chips, and a cookie
November 10th, 5:00 PM- Chicken Cheddar Broccoli Rice Hotdish, fruit cup, and a cookie
November 17th, 5:00 PM- Walking tacos, fruit cup, and a cookie
November 24th- No Supper due to Thanksgiving break
Please Join Us for In-person or Online for Worship
6:30 PM Wednesday Worship w/Holy Communion
ALL SAINTS' SUNDAY
9:00 AM Worship w/Holy Communion
6:30 PM Wednesday Worship w/Noisy Offering
5:30 PM Chapel Service w/Holy Communion &
Second Sunday Noisy Offering
6:30 PM Wednesday Worship w/Welcoming of New Members
5:30 PM Chapel Service w/Holy Communion
9:00 AM Worship w/Welcoming of New Members
6:30 PM Thanksgiving Eve Worship w/Nursery-6th Grade Singing & Musical Groups
No Meal, Wednesday School, Choir, or Confirmation due to Thanksgiving Break
9:00 AM Worship w/Holy Communion
People experiencing a life-giving relationship with God.
Living God's grace, we cultivate community to love and serve.
Relationships:
God. Each other. Creation.
Belonging:
Affirmed. Included. Valued.
Faith:
Active. Inquiring. Hopeful
CHURCH OFFICE HOURS
Monday – Friday:
9 am-12 pm & 1 pm-4 pm

Tune in to our Worship Broadcasts on
Sunday at 10:30 AM on KDOM 103.1 FM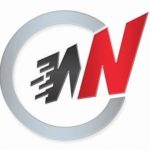 Watch our Worship
Thursdays at 10:00 AM & 6:30 PM on Local Cable Channel 3.
Suicide Prevention
If you are struggling with depression and thoughts of suicide please reach out to one of us pastors and/or call one of the following numbers: Pastor Adam Roberts or Pastor Sarah Tade (507)831-1794
1-800-273-8255
1-800-642-1525
ALC Prayer Chain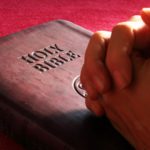 All prayer chain requests are handled through the church office. To activate a prayer request please call the church office at 831-1794 or an email may be sent to winalc@windomnet.com. If you are not part of the ALC Prayer Chain and would like to be, please send your email address and request to the email address above.
Sundays from 10:15AM-11:00AM and Wednesdays from 5:30PM-6:15PM for Nursery Students (3 years-old)-6th Grade. Please contact Tera Elness, teraalc@gmail.com or 822-3377 if you have any questions or would like to get your child(ren) registered.
Our God is an awesome God!
He reigns from Heaven above!