Wednesday
Worship Service
May 12, 2021
PAVE THE WAY PARKING LOT CAMPAIG

N: Please check out the bulletin board in the Skylight Court and help us pave the way
to resurfacing ALC's parking lot!
SENIOR RECOGNITION is scheduled for Wednesday, May 26th at our 5:45 WOW Worship Service. Seniors please remember to send in your senior photo to the church office at winalc@windomnet.com by Friday, May 14th or sooner to be shown on our screens and in our June Messenger.
MAY 23RD, TRASH PICK UP SUNDAY: Join the Church In Society board and Junior League on May 23rd at 4pm as we go out and clean up around our community. Please bring a pair of work gloves and meet at the church. After all our hard work, plan on sticking around to enjoy ice cream with us!
PENTECOST, the birthday of the church will be celebrated the week of May 19th-23rd. Red is the color of the day. Please consider wearing something red to help celebrate this important day in the church calendar.
ALC IS LOOKING FOR VOLUNTEERS TO COVER FOR THE CUSTODIAN ON SUNDAY MORNINGS THIS SUMMER. This will entail a small list of duties to prepare for our Sunday morning worship. If you're interested please call or text Steve Johnson at (507)822-2716 to be put on a volunteer list and learn more of what du

ties will entail. Thank you!
Job Opportunity
HELP WANTED
The American Lutheran Church of Windom is seeking a part-time Youth and Family Coordinator and Christian Education Coordinator to help with our Bible And Me (BAM) Sunday school program and also our teenage youth groups. The Youth and Family Coordinator is for 8 hours a week and the Christian ED Coordinator is for 10 hours a week. Apply for one or both.
The American Lutheran Church of Windom is looking to hire a Youth Activities Leader to plan and lead fun activities for Jr League (6th – 8th grade) two times a month, working alongside Pastor Adam, until a Youth Coordinator is hired. Plan on spending six hours a month on this job. Please contact the ALC office if interested.
Christian Ed Coordinator Job Description
God is our refuge and strength, a very present help in trouble. Therefore, we will not fear, though the earth should change… The Lord of hosts is with us; the God of Jacob is our refuge.
Psalm 46
Wednesdays:
5:45 PM WOW (Worship on Wednesday) in the Sanctuary
6:30 PM Virtual BAM-Wed via Zoom (N-4th Grade)
6:30 PM Catechism via Zoom (5th-6th Grade)
6:30 PM The Case for Faith
Sundays:
9:00 AM Worship in the Sanctuary and Online
10:15 AM Small Catechism in person (5th-6th Grade)
10:30 AM Virtual BAM- Sun via Zoom
(N-4th Grade)
Please Join Us for In-person or Online for Worship
9:00 AM Worship w/Holy Communion and Blessing of the Quilts
5:45 PM WOW (Worship on Wednesday) w/Noisy Offering
Second Sunday Noisy Offering
5:45 PM WOW (Worship on Wednesday) w/Holy Communion
5:45 PM WOW (Worship on Wednesday) w/Holy Communion
9:00 AM Worship w/Holy Communion
5:45 PM WOW (Worship on Wednesday) w/Senior Recognition
People experiencing a life-giving relationship with God.
Living God's grace, we cultivate community to love and serve.
Relationships:
God. Each other. Creation.
Belonging:
Affirmed. Included. Valued.
Faith:
Active. Inquiring. Hopeful
FUTURE YOUTH EVENTS:
Boundary Waters Trip: Youth ages 13-18 are invited to go to the Boundary Waters this summer with Pastor Adam and Brandon Roskamp from August 1 to August 7th. Voyageurs Lutheran Ministries will lead us through that time. There is only room for six kids and priority will be given to the oldest. There will also be a $150 deposit. Let Pastor Adam know if you are interested by May 31st. We will have a meeting after sign up to give all the details.
Valleyfair Trip: Thursday, July 8th. Open to families or students entering 9th-12th grade. Anyone under 9th grade needs to be with parent or guardian. Leaving at 9am. Cost will be $40 plus extra for food/extras. If we get enough signed up we can get a great deal on a group meal. Students….Remember you might have account money! Please sign-up on the Youth & Family and Christian Ed Bulletin Board!
Arnold's Park Trip: Tuesday, July 27th leaving at 1pm. Open to students entering 6th-8th grade and open to families! If student is under 6th grade they need to be with a parent or guardian. Cost is $20 plus money for food/extras. Students might have account money. Please sign-up on the Youth & Family and Christian Ed Bulletin Board!
Car Wash Fundraisers: Sunday, June 6th, June 20th, July 11th and July 25th; each time 11am-3pm with 2 shifts- 11-1 and 1-3. We need about 10 kids per shift. Open to ALL youth 6th-12th grade. Not just for those attending trips.
CHURCH OFFICE HOURS
Monday – Friday:
9 am-12 pm & 1 pm-4 pm

Tune in to our Worship Broadcasts on
Sunday at 10:30 AM on KDOM 103.1 FM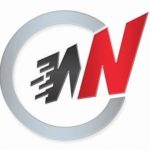 Watch our Worship
Thursdays at 10:00 AM & 6:30 PM on Local Cable Channel 3.
Suicide Prevention
If you are struggling with depression and thoughts of suicide please reach out to one of us pastors and/or call one of the following numbers: Pastor Adam Roberts or Pastor Sarah Tade (507)831-1794
1-800-273-8255
1-800-642-1525
ALC Prayer Chain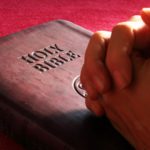 All prayer chain requests are handled through the church office. To activate a prayer request please call the church office at 831-1794 or an email may be sent to winalc@windomnet.com. If you are not part of the ALC Prayer Chain and would like to be, please send your email address and request to the email address above.
What is BAM? BAM is our Christian Education Program in comparison to Sunday school, but available on Wednesday nights (BAM-W) and Sunday mornings (BAM-S).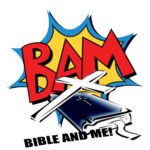 Our God is an awesome God!
He reigns from Heaven above!