ALC is participating in SHETEK'S CONGREGATIONAL BUILDING ON THE FOUNDATION CAMPAIGN. Join us Sunday, September 18th at 9am to learn more about Shetek's Capital Campaign and pledging. Our goal is $25,000 over the next 3 years, which will provide naming rights to a wing of sleeping rooms in the new lodge. Shetek has been there for ALC with staff for VBS and programming for our children. Let us be there for them with funds to upgrade their water system and lodging. Please consider making a pledge to Shetek. Questions contact Steve or Jean Johnson.
REBUILDING TOGETHER DAY: Join the Rebuilding Together organization to help repair, paint, and clean houses of low-income people in Mountain Lake. We'll be meeting at the picnic pavilion at 7:30 am on Saturday, September 24th to have coffee and doughnuts to hear about the great things Rebuilding Together is doing, then we'll work till 4. If you can only work the morning or afternoon, that's fine too! Please sign-up on the bulletin board across from the church office.
If you haven't register for Sunday/Wednesday School please contact Tera at 822-3377 or teraalc@gmail.com or call 831-1794 or stop in the church office for a hard copy registration form. Thanks!
We encourage everyone to take a moment to complete ALC'S WORSHIP PARTICIPATION SURVEY. It has been a couple years since the lists were updated. Please click on the link/box below or a paper copy is available on page 4 of this September Messenger and paper copies will be put out prior to worship services. You may turn in your hard copy survey to the office or place it in the offering plate during worship. Thank you for your participation!
Sundays:
9:00-10:00 AM Worship
10:00 AM Skylight Court Café- Coffee Hour
10:30 AM Broadcast of our Worship Service on KDOM
10:15- 11:00 AM Sunday School
Saturdays:
5:30 PM Chapel Worship Service
Wednesdays:
5:00- 6:15 PM
Wednesday Night Supper
5:30-6:15 PM Wednesday School 5:30 PM
Choir Practice
6:30-7:15 PM Wednesday
Worship
7:30-8:30 PM Confirmation
September Wednesday Night
September 14th, 5:00 PM- Walking Tacos and fruit.
September 21st, 5:00 PM- Sloppy Jo's, baked beans, and chips.
September 28th, 5:00 PM- Mac and Cheese, chicken nuggets, and fruit.
Please Join Us For Worship
Thirteenth Sunday after Pentecost
9:00 AM Worship w/ Holy Communion
5:30 PM Chapel Service w/Holy Communion & Noisy Offering
Fourteenth Sunday after Pentecost
Second Sunday Noisy Offering
9:00 AM Worship w/Installation of Sun./Wed. School Teachers/Volunteers & Prayer Partners
6:30 PM Worship w/Holy Communion & Installation of Confirmation Small Group Guides
5:30 PM Chapel Service w/Holy Communion
Fifteenth Sunday after Pentecost
Shetek Capital Campaign Sunday
6:30 PM Worship led by Youth w/3 yr. old's receiving their Bibles
Sixteenth Sunday after Pentecost
9:00 AM Worship led by Youth w/Holy Communion & 3 yr. old's receiving their Bibles
6:30 PM Worship w/3rd Graders receiving their Bibles
People experiencing a life-giving relationship with God.
Living God's grace, we cultivate community to love and serve.
Relationships:
God. Each other. Creation.
Belonging:
Affirmed. Included. Valued.
Faith:
Active. Inquiring. Hopeful
CHURCH OFFICE HOURS
Monday – Friday:
9 am-12 pm & 1 pm-4 pm

Tune in to our Worship Broadcasts on
Sunday at 10:30 AM on KDOM 103.1 FM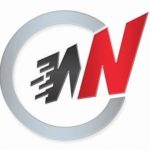 Watch our Worship
Thursdays at 10:00 AM & 6:30 PM on Local Cable Channel 3.
Suicide Prevention
If you are struggling with depression and thoughts of suicide please reach out to one of us pastors and/or call one of the following numbers: Pastor Adam Roberts or Pastor Sarah Tade (507)831-1794
1-800-273-8255
1-800-642-1525
ALC Prayer Chain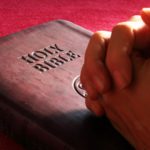 All prayer chain requests are handled through the church office. To activate a prayer request please call the church office at 831-1794 or an email may be sent to winalc@windomnet.com. If you are not part of the ALC Prayer Chain and would like to be, please send your email address and request to the email address above.
Sundays from 10:15AM-11:00AM and Wednesdays from 5:30PM-6:15PM for Nursery Students (3 years-old)-6th Grade. Please contact Tera Elness, teraalc@gmail.com or 822-3377 if you have any questions or would like to get your child(ren) registered.
Our God is an awesome God!
He reigns from Heaven above!